Tourists take Game 1 in 16-7 slugfest
McMahon goes 3-for-5, extending his impressive playoff performance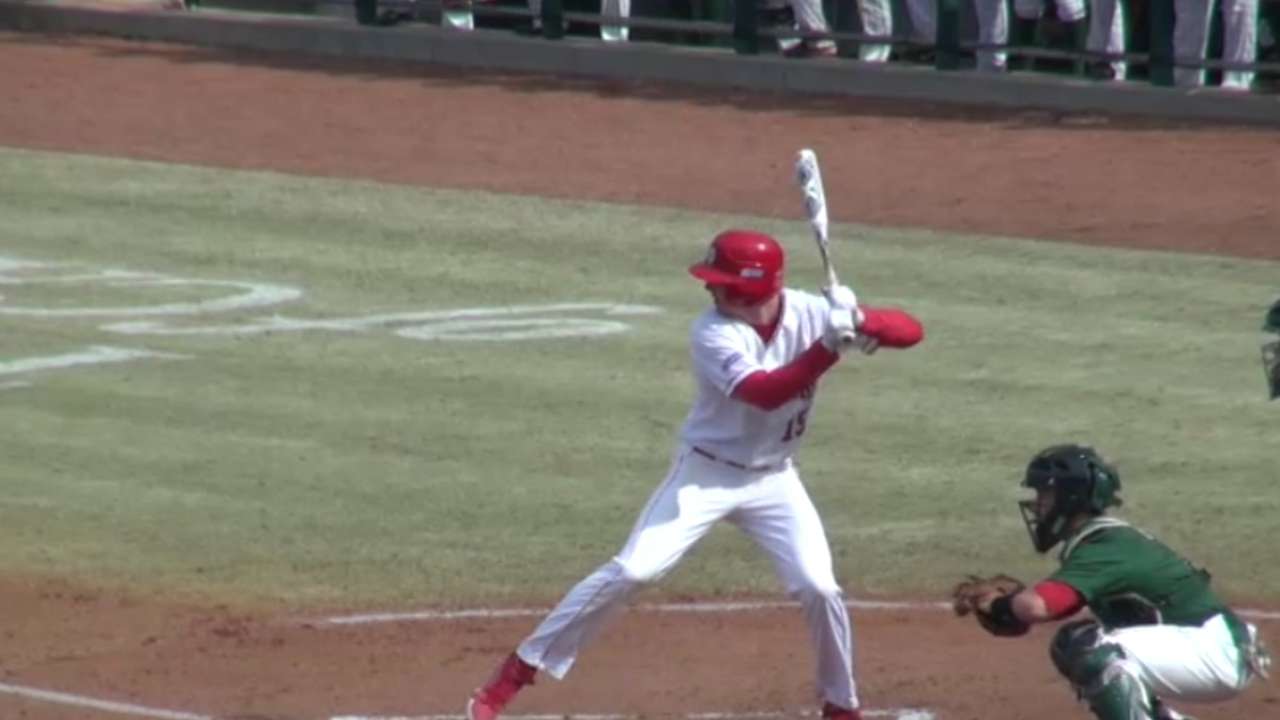 Third baseman Ryan McMahon, the Rockies' No. 7 prospect, collected three hits and drove in four runs Monday, as Class A Asheville outslugged Hagerstown at home, 16-7, in Game 1 of the South Atlantic League championship series.
McMahon went 3-for-5 with a double, a walk and two runs. In three playoff games, he has gone 5-for-12 with two doubles and three walks.
McMahon's postseason success has been a continuation of his impressive first full professional season. He hit .282/.358/.502 with 18 home runs in 126 games for Asheville after the Rockies selected him in the second round of the 2013 First-Year Player Draft.
McMahon had plenty of help from his teammates in Monday's rout. Center fielder David Dahl, the Rockies' No. 3 prospect and No. 41 on MLBPipeline.com's Top 100 Prospects list, went 3-for-4 with two runs and a walk. Left fielder Raimel Tapia, the club's No. 5 prospect and No. 91 on the Top 100, added two hits and two runs.
In all, the Tourists pounded out 23 hits and drew seven walks, to provide plenty of support for starter Konner Wade. The right-hander struck out six batters, walked none and held the Suns to three hits in five scoreless innings. He earned his first victory of the playoffs.
The best-of-five series continues Tuesday with Game 2 at Asheville. First pitch is scheduled for 5:05 p.m. MT. After a travel day, the series shifts to Hagerstown Thursday for Game 3.
Teddy Cahill is a reporter for MLB.com. Follow him on Twitter at @tedcahill. This story was not subject to the approval of Major League Baseball or its clubs.