O'Flaherty back in A's 'pen; Doolittle close behind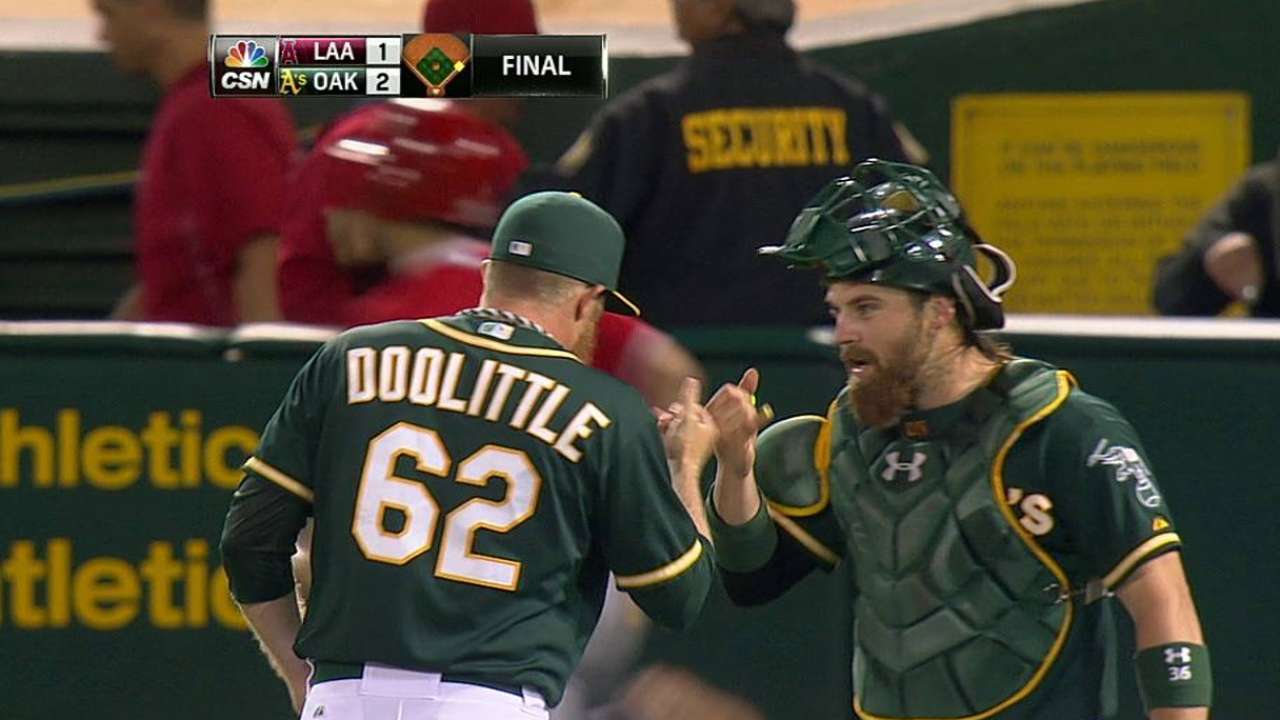 CHICAGO -- Eric O'Flaherty returned to the bullpen as the Athletics' closer for Monday's series opener against the White Sox after missing the weekend due to a lower back strain.
Manager Bob Melvin said Sean Doolittle's return from a strained right intercostal could come by the end of the week. Doolittle threw a bullpen session at U.S. Cellular Field and will face hitters Wednesday.
Catcher John Jaso is scheduled to meet with concussion specialist Micky Collins Wednesday in Pittsburgh. If he gets a "clean bill," as Melvin referenced, Jaso could return in hitting situations but likely won't catch right away.
September callup Bryan Anderson could work his way into the mix behind the plate.
"In looking at his numbers and everything I've heard from within the organization, he swings the bat well," Melvin said of Anderson, who hit .320/.538/.934 in Triple-A this year. "I know he's itching to get an at-bat here at some point in time."
Infielder Nick Punto is also close to returning from a month-plus hiatus with a right hamstring injury.
"Still not quite there with him yet, but he's on the road trip, which means he's going to do a lot of baseball activity," Melvin said of Punto, who ran pregame. "Once he's cleared to run full out, we'll activate him."
Daniel Kramer is an associate reporter for MLB.com. This story was not subject to the approval of Major League Baseball or its clubs.