Call overturned on inning-ending double play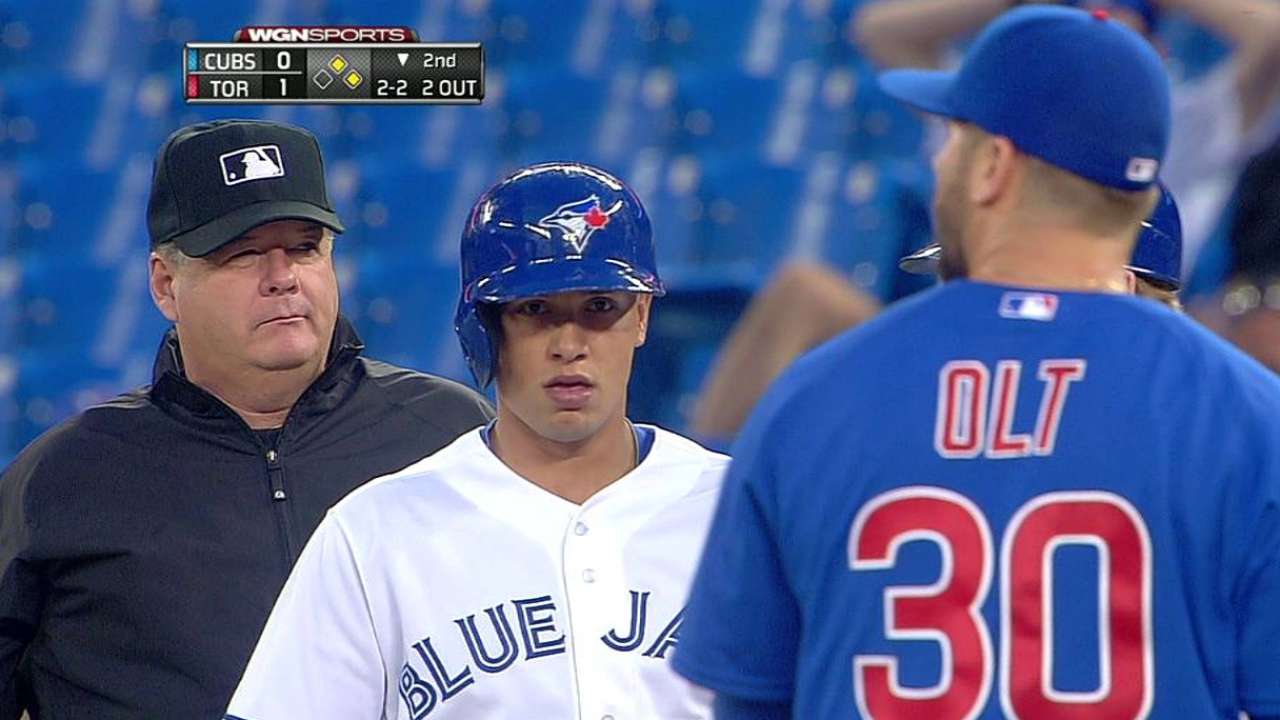 TORONTO -- Cubs manager Rick Renteria's challenge in the bottom of the second inning was successful in overturning a safe call on an inning-ending double play in the series opener against the Blue Jays on Monday.
With one out and runners on first and second, Blue Jays second baseman Ryan Goins hit into a 4-6-3 double play, but he was ruled safe by first-base umpire Jerry Layne.
Replay showed that the turn from shortstop Javier Baez beat Goins by mere inches, and after 38 seconds, the call was overturned and the Cubs escaped the inning allowing only one run.
Jamie Ross is an associate reporter for MLB.com. This story was not subject to the approval of Major League Baseball or its clubs.