Visiting Weaver feeds off energy at Progressive Field
Angels ace enjoys atmosphere, remembers Indians clubs in '90s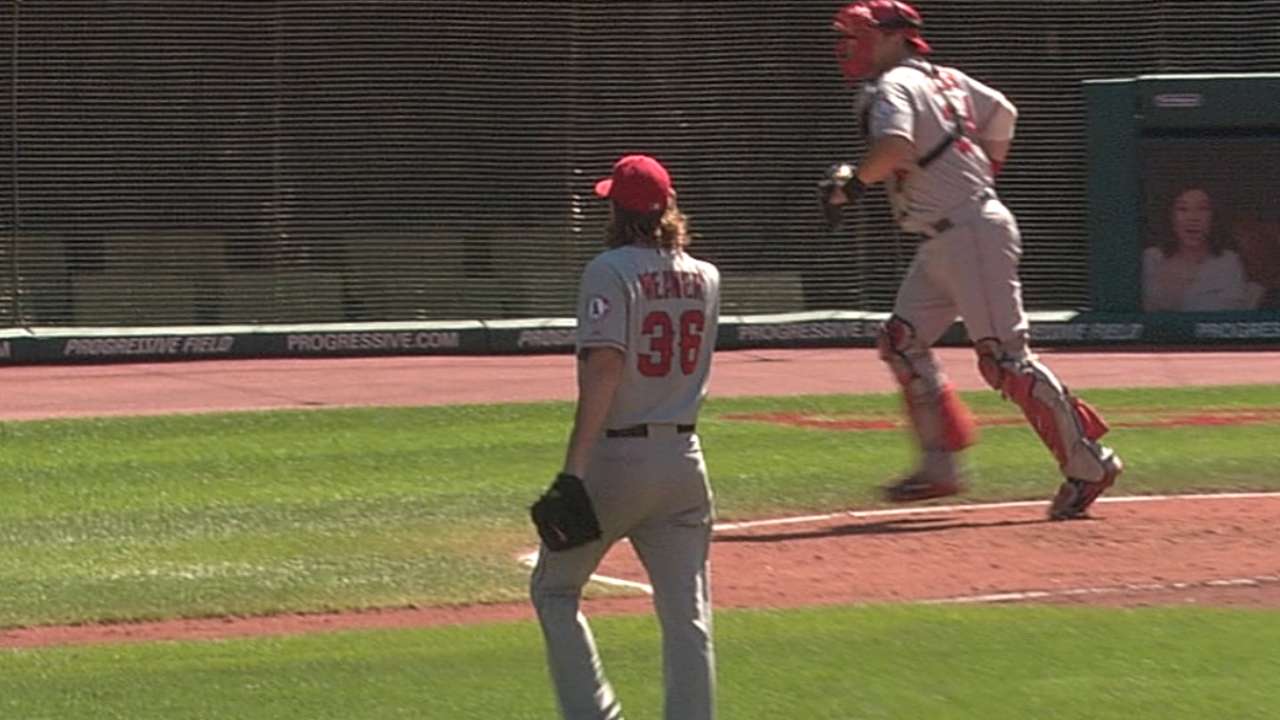 CLEVELAND -- Angels right-hander Jered Weaver feels right at home at Progressive Field, even though he was born and raised in California.
"I've always enjoyed pitching here because of the history of the park," Weaver said. "There were so many great Indians teams that played here when I was a kid in the mid-'90s. It takes me back to them every time we play in Cleveland."
Weaver allowed three runs in six innings on Monday afternoon, earning his 16th win as Los Angeles defeated the Indians, 12-3, in a makeup game from June 18.
The crowd of 15,116 was lively and into the action, which, coincidentally, might have helped the Angels as much as it did the home team. Weaver referred to the fans' energy as a constant in Cleveland and something that he enjoys every time he pitches there.
"Watching games on TV from here [was] always a lot of fun for me," Weaver said. "I remember the [then-Major League record] 455 sellout crowds and all the excitement they brought to the park. As I said, I really do appreciate the history here."
Weaver's road success at Progressive Field has become part of the 20-year-old facility's folklore. In 11 career starts, he owns a 7-1 record and 2.24 ERA, with the lone loss occurring on June 16.
"Knowing we had to come back for one game, it was nice to have an opportunity to pitch today," said Weaver, who turns 32 on Oct. 4. "I enjoyed it, like I always do."
Brian Dulik is a contributor to MLB.com. This story was not subject to the approval of Major League Baseball or its clubs.