Weiss shares thoughts on Rockies' 2015 schedule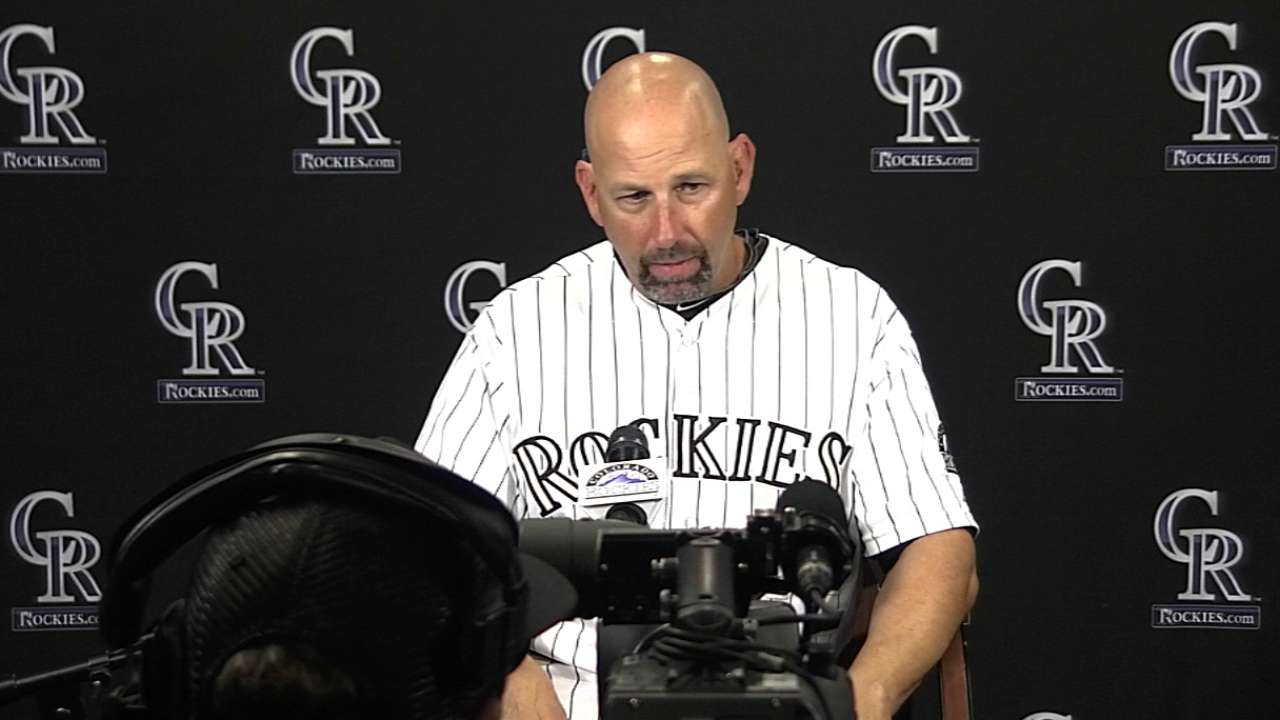 NEW YORK -- The Rockies' 2015 schedule -- which was released Monday -- features an April slate with 12 away games and 10 contests at Coors Field. That home-road split is just fine with manager Walt Weiss given the potential for Denver weather that isn't exactly baseball-friendly that time of year.
"As much as we like to play at home, the weather in Colorado in April is a bit sketchy," Weiss said. "I don't mind playing on the road some in April. It wasn't so bad this year. [In] 2013, that first month of the season was rough."
Other highlights from Colorado's schedule include an Opening Day date in Milwaukee on April 6, then the home opener against the Cubs on Friday, April 10. The club wraps up the first half with a six-game homestand against the Angels and Braves. The regular season ends on Oct. 4, with the Rockies in San Francisco.
Weiss was also pleased to hear the Rockies won't have to endure any three-city East Coast road trips in 2015. Colorado is looking at just two road trips that long all season, and both of those are West Coast-based.
"That is nice," Weiss said. "Last year, I think that was one of the things that was real challenging for us. In the second half -- we got to the [All-Star] break in pretty good shape -- and as we started to fade, it was compounded with the fact that we were making some three-city trips back east.
"Coming back east has always been difficult for us. We have to figure that out. It helps that we don't have that on the schedule."
Tim Healey is an associate reporter for MLB.com. This story was not subject to the approval of Major League Baseball or its clubs.