Alvarez could be back for series vs. Phils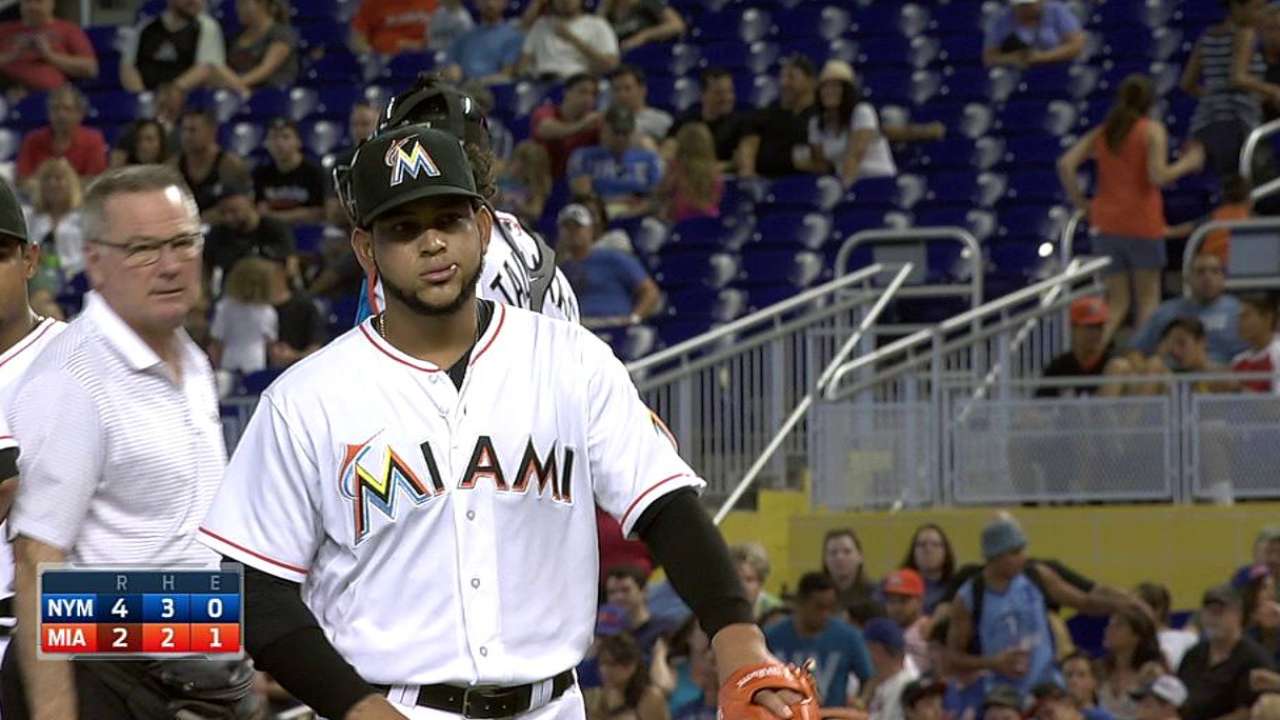 MILWAUKEE -- Right-hander Henderson Alvarez, out since leaving a game on Sept. 1 with an oblique strain, could return to the rotation on Friday.
"He's going to throw a light [session] tomorrow and we're looking, if everything goes well for him, to pitch on Friday," manager Mike Redmond said before Monday's opener with the Brewers.
Alvarez, 10-6 with a 2.88 ERA, threw a light bullpen session on Sunday, watched by pitching coach Chuck Hernandez, with no problems, Redmond said.
"He said he was feeling good, so he should be ready to go," Redmond said. "Like I said, he's going to throw another light one just to make sure we're good.
"I'm anticipating him to be fine and pitch on Friday."
With Miami still in contention for a National League Wild Card spot, the return of Alvarez could provide a significant boost.
"When he came out of the game with the oblique, you never know [about] those things, especially with pitchers," Redmond said. "So if everything goes well and he rejoins us on Friday, that would be a big lift for us."
The Marlins opened the four-game series at Milwaukee 4 1/2 games back in the Wild Card race, with a chance to make up ground on the struggling Brewers, who have lost 11 of 12 to drop into a tie with the Braves, a half-game behind the Pirates, for the second berth.
After the series in Milwaukee, Miami heads to Philadelphia; Alvarez would start the opener of the three-game series.
Brad Hand, who pitched six shutout innings in a 4-0 victory over Atlanta on Sunday, would be moved back to Saturday if Alvarez starts as expected.
Jim Hoehn is a contributor to MLB.com. This story was not subject to the approval of Major League Baseball or its clubs.