Stanton ties Uggla for Marlins' all-time HR lead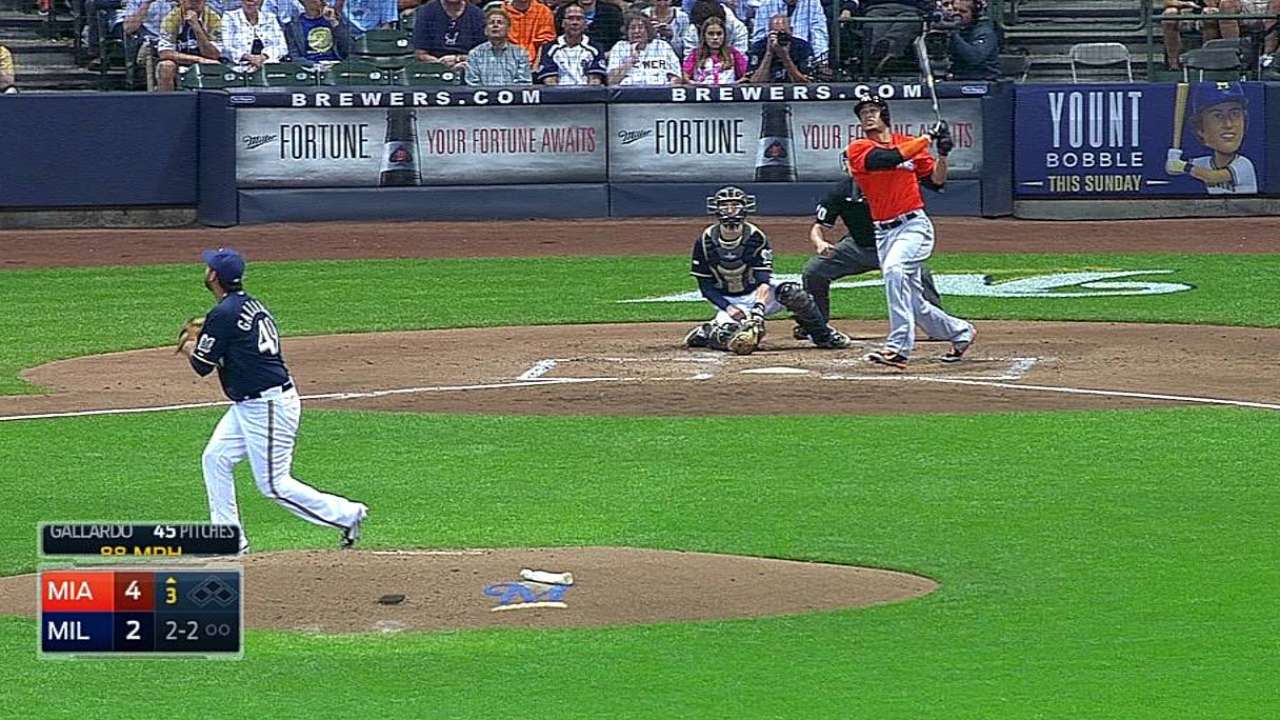 MILWAUKEE -- Giancarlo Stanton lined a 2-2 pitch from Brewers starter Yovani Gallardo over the right-field wall to open the third inning on Monday night for his 154th career home run, tying him with Dan Uggla for the most in franchise history.
The home run, which put Miami ahead, 5-2, was his league-leading 37th of 2014, matching his single-season high, set in 2012.
Jim Hoehn is a contributor to MLB.com. This story was not subject to the approval of Major League Baseball or its clubs.