Mets call up Montero, but lack room for Syndergaard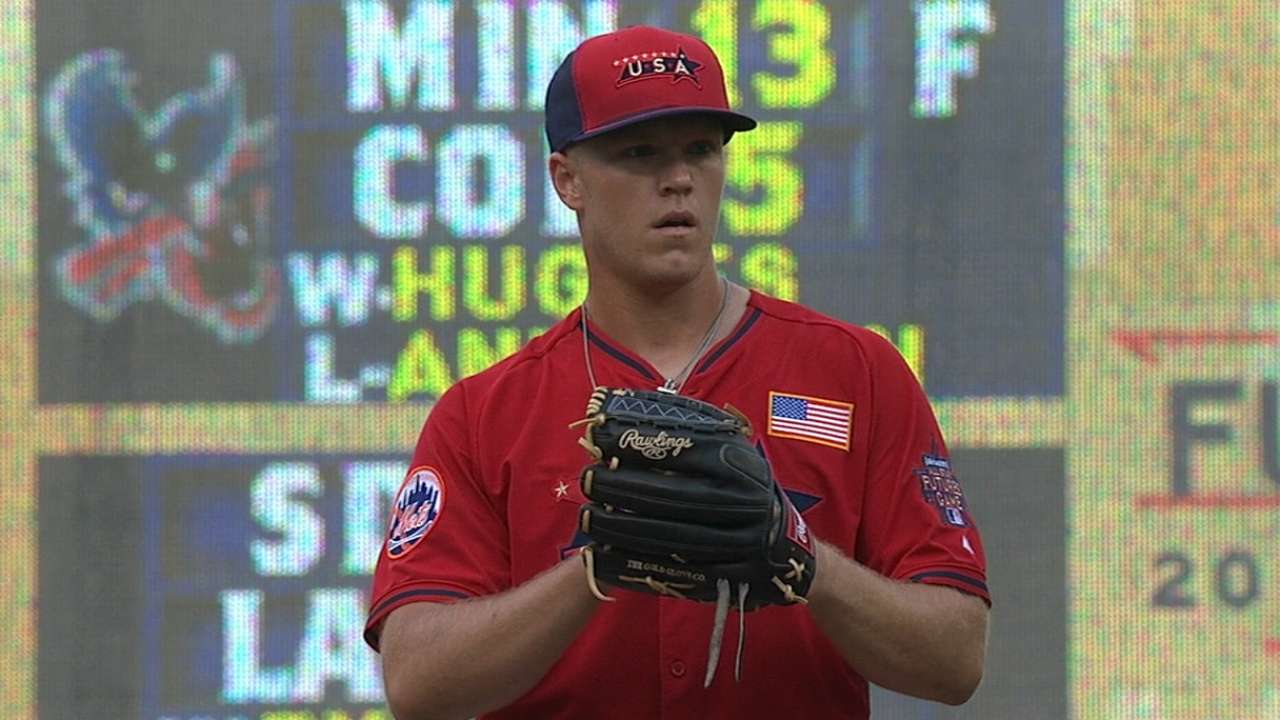 NEW YORK -- Shortly after the Mets' final wave of September callups officially reported to New York, general manager Sandy Alderson explained top prospect Noah Syndergaard's absence as more procedural than anything else.
Though Syndergaard was capable of pitching a bit more before hitting his 2014 innings cap, the Mets did not have readily-available room on their 40-man roster. They also did not possess any extra space in their rotation, with six pitchers already slated to start over the season's final month.
As a result, the team officially called up right-handers Rafael Montero and Gonzalez Germen prior to Monday's series opener against the Rockies, but not Syndergaard. Outfielder Bobby Abreu will also join the team on Tuesday.
"I think it speaks to the depth that we have in our starting rotation, not only here, but for most of the year at [Triple-A] Las Vegas," Alderson said. "Jacob deGrom, Montero, Noah -- Syndergaard the youngest of those three. From my standpoint, no I'm not surprised at all. It speaks to the depth we have. And I did call Noah and explain all of those things to him, what our decision-making process was."
Alderson added that Syndergaard should have few restrictions heading into 2015. Because he finished with 133 innings pitched at Las Vegas, Alderson estimated that the right-hander can throw close to 190 next summer. He finished this season with a 4.60 ERA in 26 starts at Vegas, with 145 strikeouts and 43 walks.
"We thought Noah had an excellent season if you look at some of the numbers -- the strikeouts per innings, the walks, the home runs," Alderson said. "So we were pleased with the season that he had. On the other hand, we've got some roster issues. He did have limited innings remaining, and we didn't see any point in throwing him out of the bullpen."
As for Montero, the rookie right-hander should start once, maybe twice more before heading to the bullpen to close out the year. Alderson said the team is as anxious to see him in relief as it is to watch him start, knowing there is a real chance he could wind up in that role at some point next season.
"I'm ready to pitch," Montero said through an interpreter.
Anthony DiComo is a reporter for MLB.com. Follow him on Twitter @AnthonyDicomo. This story was not subject to the approval of Major League Baseball or its clubs.