With Murphy returning, Herrera likely moving to bench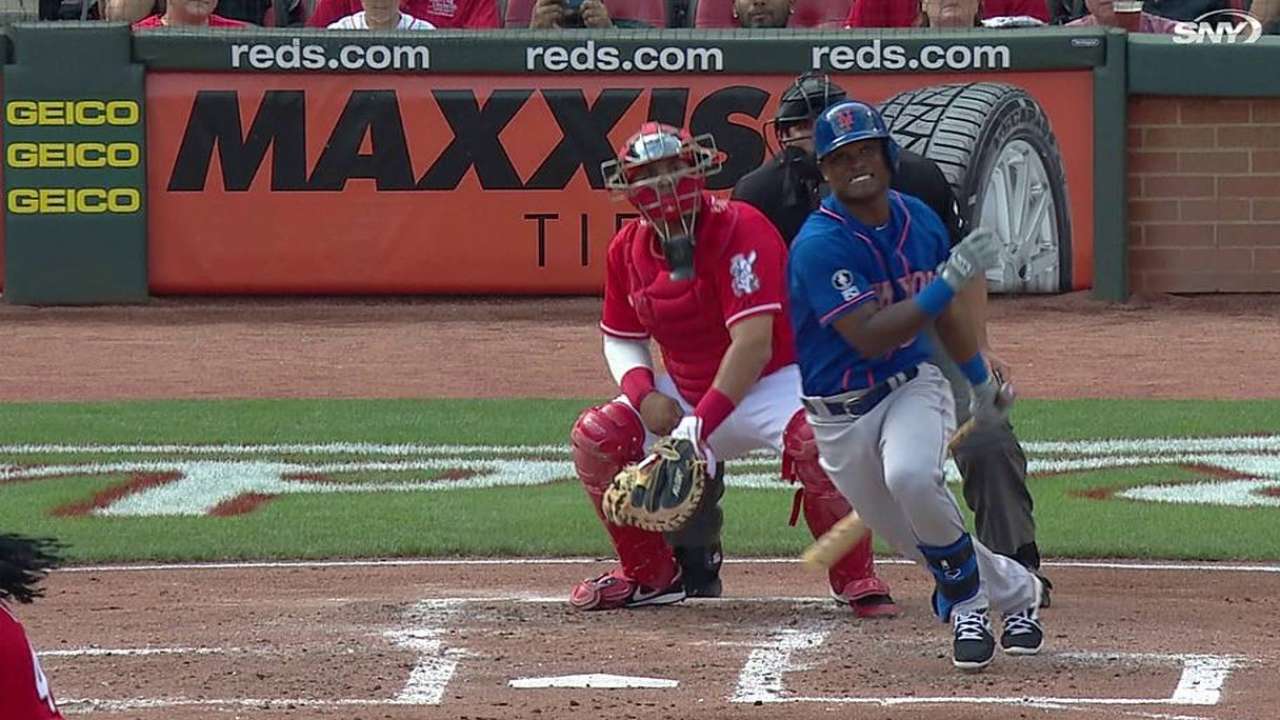 NEW YORK -- The Mets expect second baseman Daniel Murphy to return from the disabled list on Tuesday, effectively making Dilson Herrera a bench player for the rest of the season.
Murphy, who has been sidelined since Aug. 24 with a right calf strain, will resume starting at second on a daily basis upon his return. And Wilmer Flores, who entered Monday's play batting .333 with an .887 OPS since Aug. 29, will continue to play shortstop almost every day. That leaves no room for Herrera, who will mostly log at-bats off the bench.
"The original reason for bringing Herrera up was to give him playing time while Murph was down," general manager Sandy Alderson said of the 20-year-old rookie, who batted .265 with an .842 OPS and three fielding errors over his first nine games. "Herrera's played pretty well, but he hasn't played well enough to displace Murphy, so Murph will get the majority of the playing time going forward."
Though the Mets are eager to see Herrera play more, they are just as eager to watch Flores continue manning short on a daily basis. Alderson called Flores "absolutely" a viable option as the team's starting shortstop heading into next season, though the club could still look to upgrade.
"Look, he's a young player, so it will depend on what other possibilities exist, but Wilmer's done a very nice job at shortstop," Alderson said. "He's made all the routine plays. He's got the arm. He turns the double play. He's probably not Andrelton Simmons, but not many are. And for a young guy who came in under a real microscope at that position, I think he's done a good job.
"I think that he's beginning to show that he can hit … to the same or similar level that he did in the Minor Leagues. Whether he's actually going to be able to sustain that over a period of time is anybody's guess. He needs to be a little more selective at the plate, but by and large, he's gradually ascending to that level. It's largely a result of the playing time and getting comfortable. For a young guy, he's not fazed by much."
Anthony DiComo is a reporter for MLB.com. Follow him on Twitter @AnthonyDicomo. This story was not subject to the approval of Major League Baseball or its clubs.