Guidance on plays at plate to be announced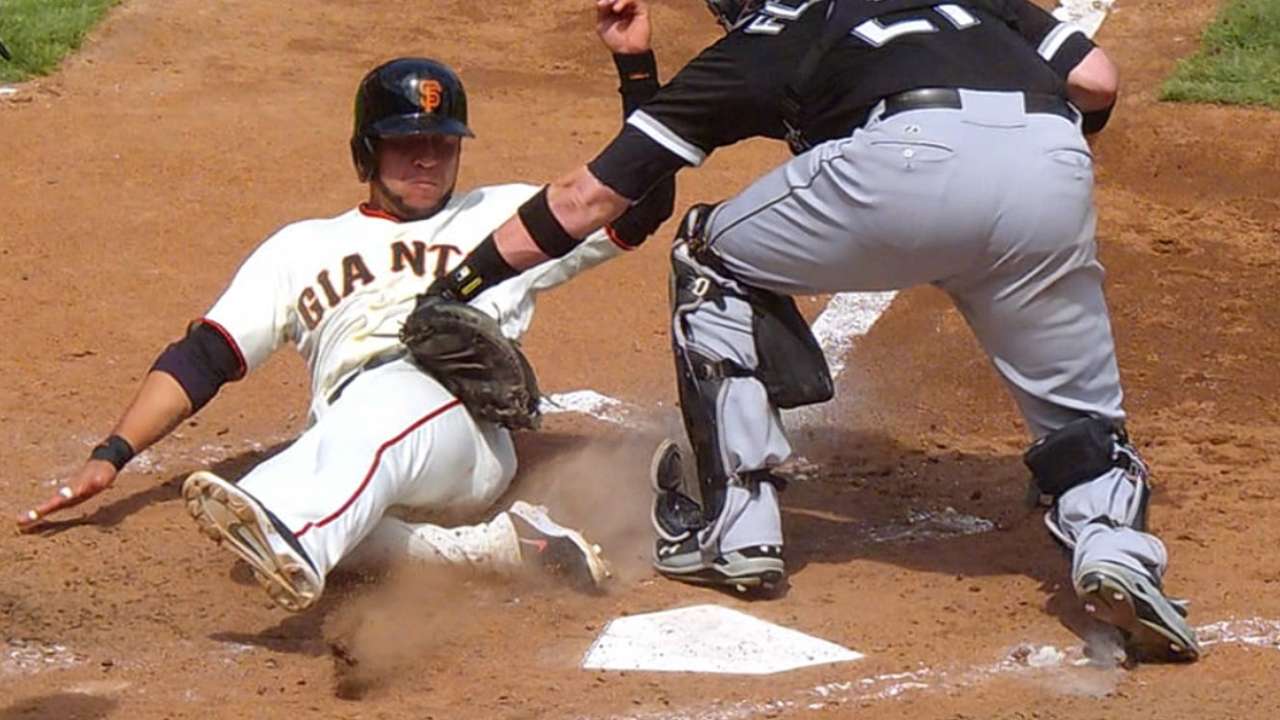 Major League Baseball is expected to issue additional guidance to all teams on Tuesday to clear up any potential confusion about rules covering collisions at home plate, clarifying what runners and catchers can and can't do.
The intent behind new guidelines implemented this year was clear. The real-time interpretation sometimes wasn't.
So with the stretch drive underway and the postseason approaching, the announcement will come after negotiations between MLB and the Major League Baseball Players Association -- first reported by ESPN.
MLB instituted Rule 7.13 before this season out of concern for the injuries -- including concussions -- that can result from violent contact at home plate. Runners were no longer allowed to barrel into the catcher in an attempt to jar the ball loose; catchers could no longer block the plate without having possession of the ball, and they had to give the runners a lane to reach the plate.
Effective immediately, the clarification of Rule 7.13 will remind umpires that it was not intended to mean that runners should be called safe on a technicality if the throw beats them to the plate by a wide margin.
The new rule was labeled as "experimental" when it was adopted in the spring, and it's possible that further changes could be made in the upcoming offseason. And while there haven't been any high-profile injuries as a result of collisions at home plate this season, there has been enough uncertainty to prompt MLB and the union to take an interim step now.
Paul Hagen is a reporter for MLB.com. This story was not subject to the approval of Major League Baseball or its clubs.