Posey, LaRoche share top NL weekly honor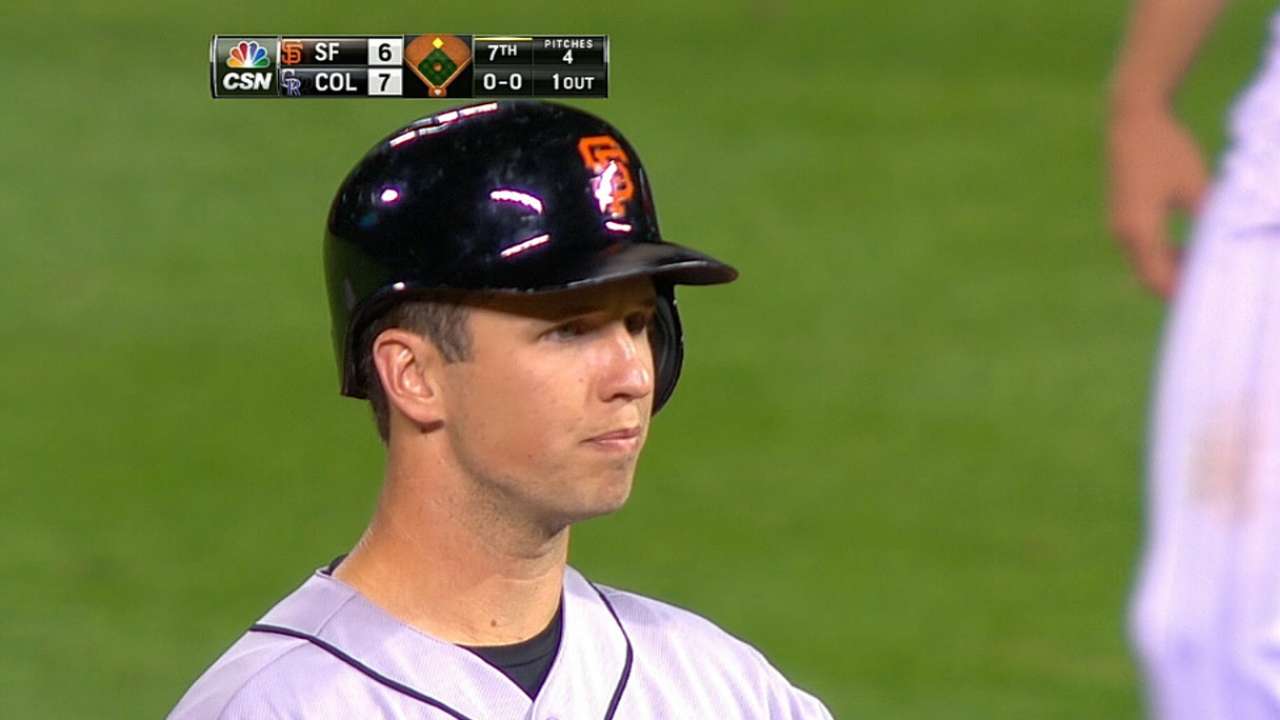 Two of baseball's hottest hitters are pacing their teams in a postseason chase, and share National League co-Player of the Week honors.
Nationals first baseman Adam LaRoche and Giants catcher Buster Posey share the award for the first week of September after LaRoche led the Majors in slugging (1.333) and Posey led in batting average (.565).
It's the third weekly award for Posey in his career, and the first for LaRoche.
The Nats first baseman led the NL with four homers and 10 RBIs, batting .333 (5-for-15) overall with 17 total bases. LaRoche was the hero Wednesday -- in a game he did not enter until the ninth inning -- when he hit a pinch-hit two-run homer in the ninth, a two-RBI single in the 11th and the eventual game-winning RBI groundout in the 14th against the Dodgers.
LaRoche also hit two solo homers Sunday against the Phillies to help Washington take the series rubber match.
In addition to going 13-for-23 last week, Posey led the league in runs (eight) and total bases (22). The backstop had a season-high four RBIs on Tuesday, then recorded his fifth multihit game of the week on Saturday against the Tigers.
Over the week, Posey raised his average to .309 on the season.
Joey Nowak is a reporter for MLB.com. Follow him on Twitter at @joeynowak. This story was not subject to the approval of Major League Baseball or its clubs.