Gattis sidelined by strep throat, return TBD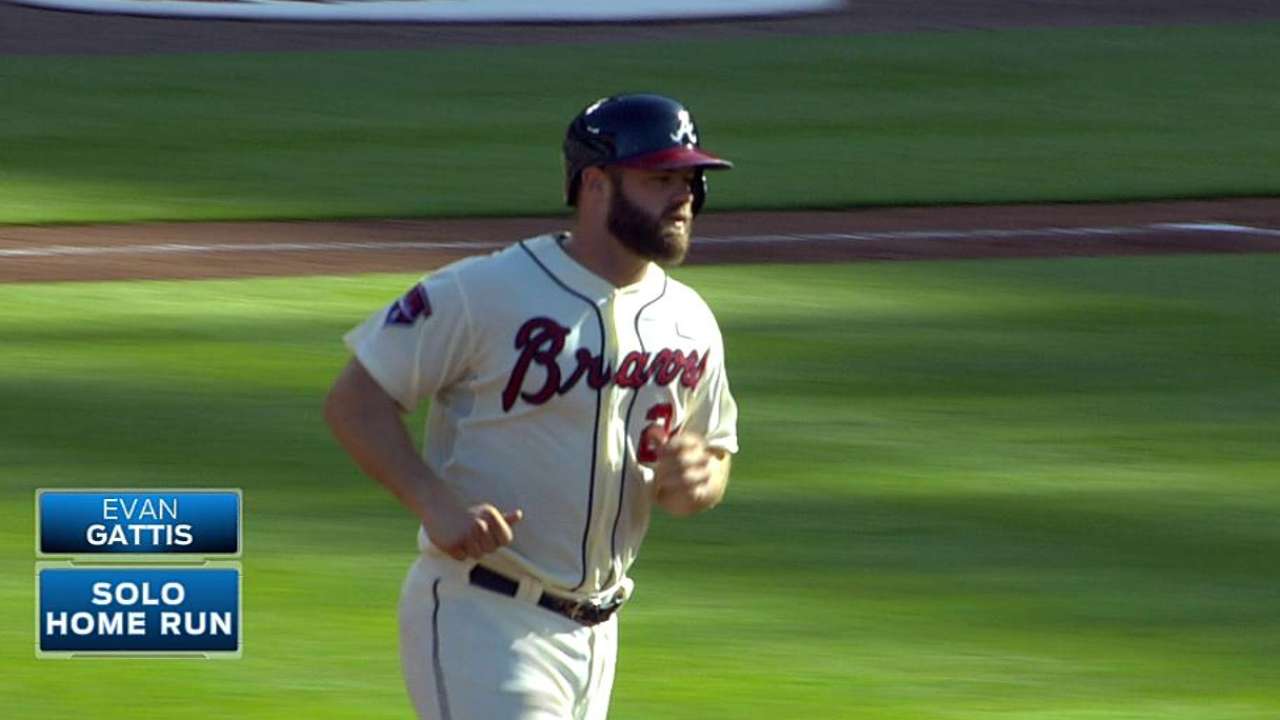 WASHINGTON -- Less than 24 hours after revealing he planned to play Evan Gattis as much as possible over the regular season's final weeks, Braves manager Fredi Gonzalez learned that Gattis will be sidelined as he spends the next few days recovering from strep throat.
Gattis will almost certainly miss the entirety of this week's three-game series against the Nationals. If he starts to show some improvement over the next few days, there still seems to be a chance that he could be cleared to play when the Braves go to play the Rangers this weekend near Gattis' hometown of Dallas. If available, Gattis will likely be used as a designated hitter in the American League ballpark.
"We're just going to have to wait until he gets his strength back," Gonzalez said. "That's baseball. You've got to deal with these things."
Gattis started to feel sick during Sunday night's flight from Miami to Washington. After visiting a doctor on Monday morning, he was prescribed antibiotics and rest. The Braves will keep him away from the ballpark and his teammates until they are confident he is no longer contagious.
Because Gonzalez likes the way Gerald Laird has handled Monday's starting pitcher Mike Minor in the past, the skipper utilized the veteran catcher as his starting backstop in the opener of the three-game series against the Nationals. Christian Bethancourt will likely handle the catching duties on Tuesday and Wednesday.
Before this latest development, Gonzalez already was planning to use Gattis as his designated hitter during this upcoming weekend's series against the Rangers.
Mark Bowman is a reporter for MLB.com. This story was not subject to the approval of Major League Baseball or its clubs.