Miggy, Cruz earn co-AL Player of the Week nods
Tigers slugger notches six multihit contests; O's outfielder posts seven-RBI game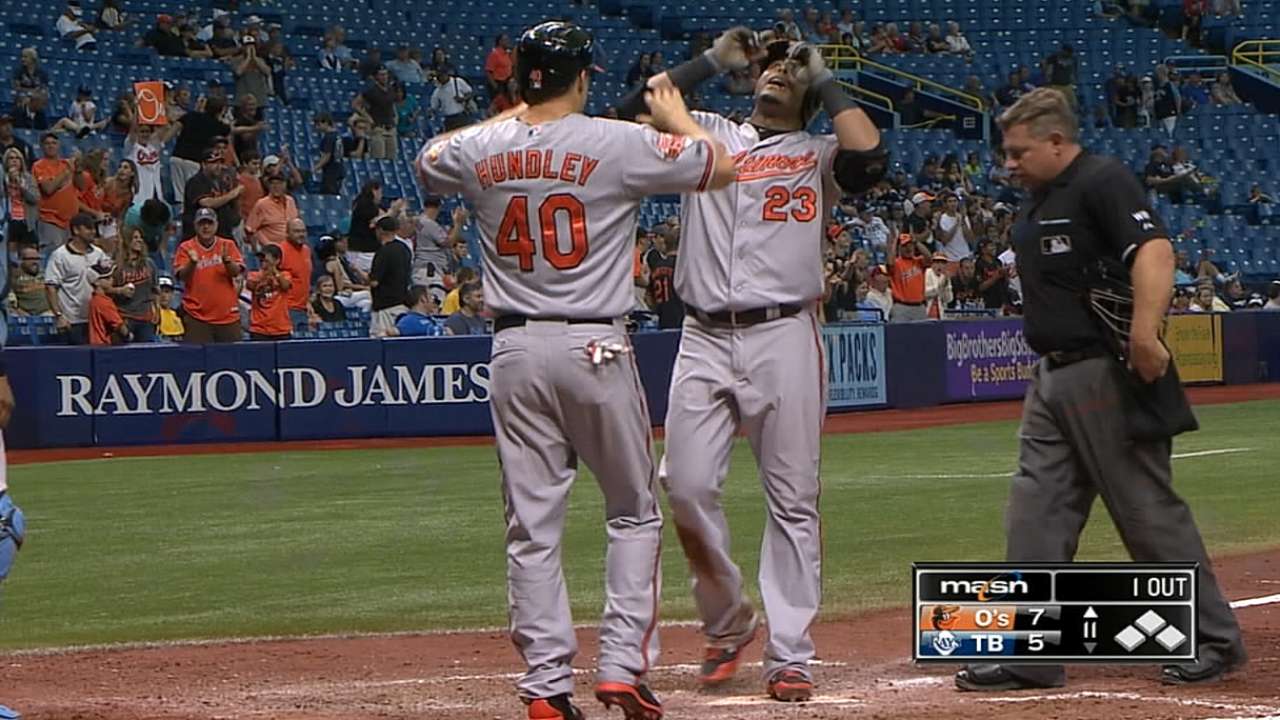 Two of the league's elite sluggers who are helping their teams push toward postseason berths -- Detroit first baseman Miguel Cabrera and Baltimore outfielder Nelson Cruz -- have been named the American League co-Players of the Week.
Cabrera, the two-time defending AL Most Valuable Player Award winner, had seen his power wane over the month of August before busting out in the first week of September with two doubles, five homers, nine RBIs and eight runs over his last seven games to go along with a .500 (15-for-30) batting average.
It's Cabrera's 11th career Player of the Week nod and seventh with the Tigers. He last earned the honor on Aug. 12, 2013. Cruz earned his third career weekly honor after hitting .407 (11-for-27) with a double, a triple, four homers, 12 RBIs and six runs in seven games.
Cabrera led the Majors in hits, homers and total bases (32) last week, and he was tied for first in runs scored. He led the AL in batting average and slugging percentage (1.067), and he hit safely in all seven games, with six multihit games and a pair of two-homer games.
On Sunday, Cabrera hit the 100-RBI plateau for his 11th straight season. He's the only big leaguer with such a streak.
Cruz led the Majors in RBIs last week after driving in all seven of the Orioles' runs on Sunday against the Rays. He's the first O's player to rack up seven RBIs in one game since Luke Scott on July 7, 2009, and the first AL player since Garret Anderson (May 8, 2003) to drive in all seven of his team's runs in a game.
"They are special, but this is not the time to enjoy those numbers," Cruz said. "We've still got 20-something games games to go. After it's over, you can enjoy it, but right now we just have to stay focused and win more games."
Cruz leads the Majors in homers (39) and is second in the AL with 101 RBIs.
Joey Nowak is a reporter for MLB.com. Follow him on Twitter at @joeynowak. This story was not subject to the approval of Major League Baseball or its clubs.