Legendary singer visits on 'Rocco Scotti Day'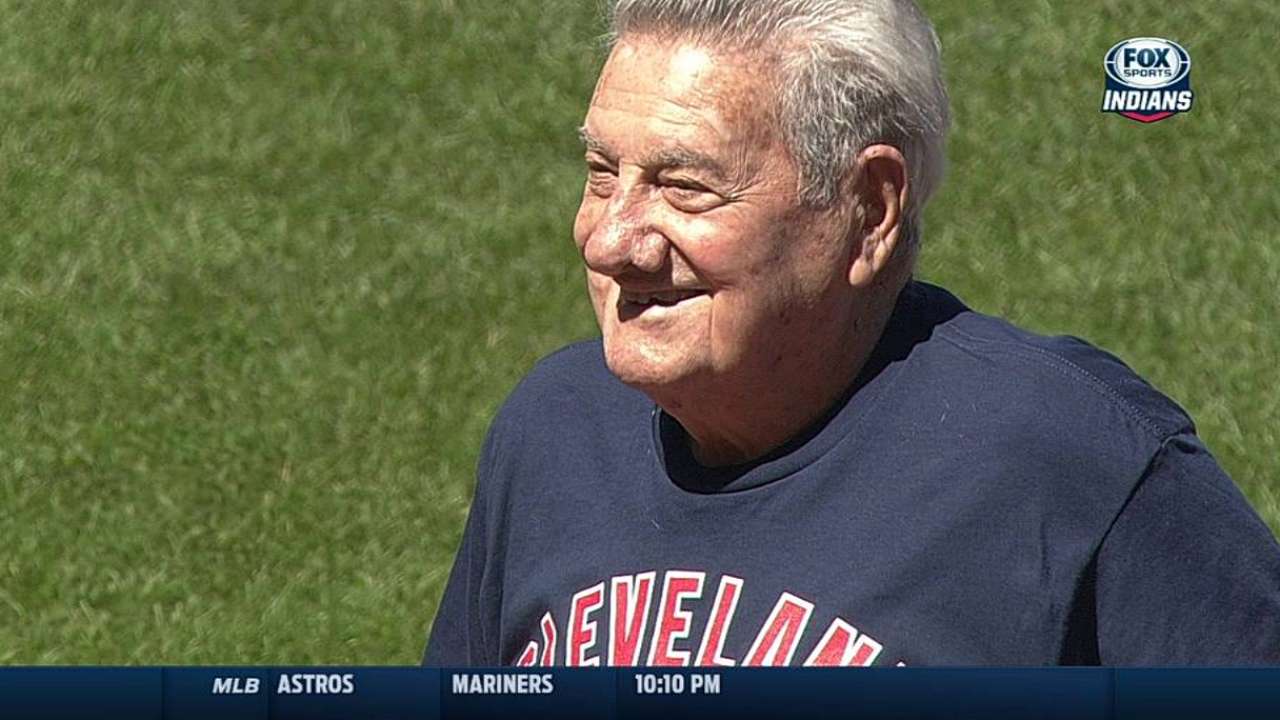 CLEVELAND -- Fans attending Monday's 12-3 loss to the Angels in a matinee makeup game were treated to a special appearance by the man whose operatic voice once filled old Municipal Stadium with regularity.
Rocco Scotti, 94 years young, stood before the crowd at Progressive Field with assistance from his grandson, Nick, and lip synched to a recording of his famous rendition of the "Star-Spangled Banner," bringing back memories of a time when he was the Tribe's unofficial Anthem singer.
Though not in condition to perform as he once did, Scotti said he was "excited" to be back at an Indians game, having last sang the National Anthem at then-Jacobs Field in 2001. Scotti also brought back a reminder of the more recent past by wearing an Asdrubal Cabrera shirt.
Monday was declared "Rocco Scotti Day" by the city of Cleveland.
Anthony Castrovince is a reporter for MLB.com. Read his columns and follow him on Twitter at @Castrovince. This story was not subject to the approval of Major League Baseball or its clubs.