O'Flaherty unavailable with back tightness
Oakland's fill-in closer expects issue to clear up within days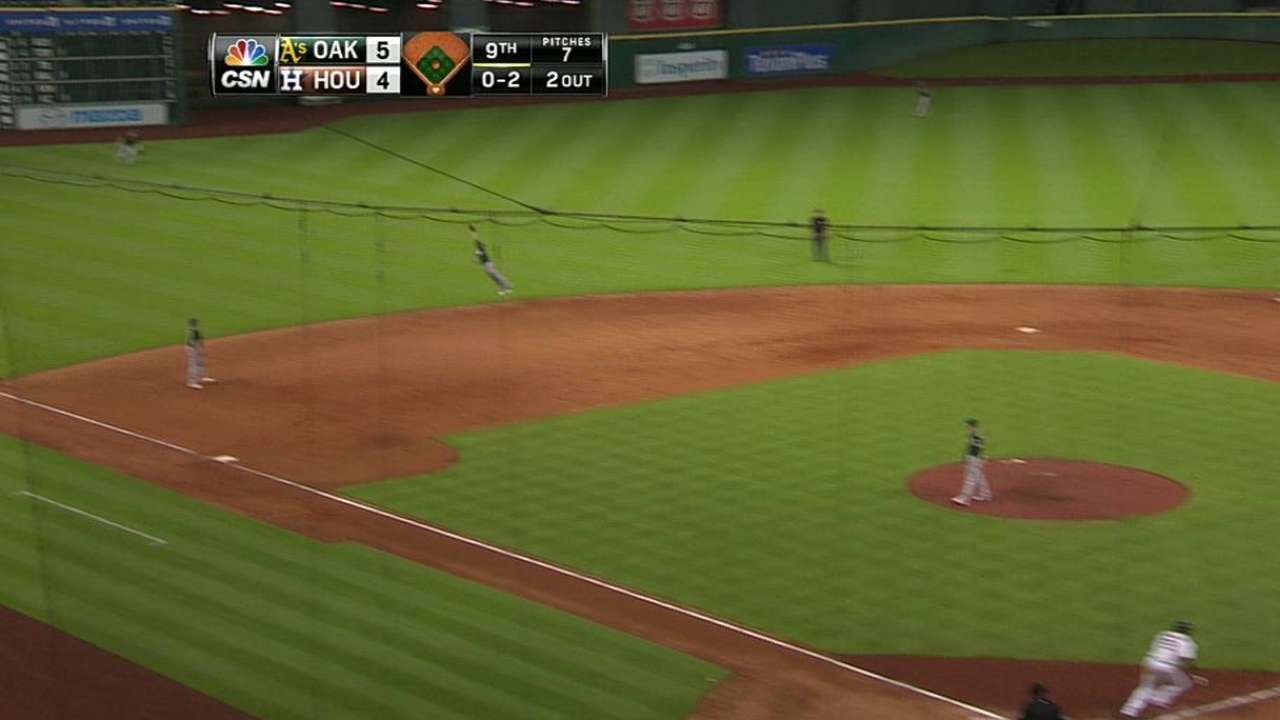 OAKLAND -- Left-hander Eric O'Flaherty, the A's interim closer with Sean Doolittle on the disabled list, is dealing with lower back tightness and was unavailable to protect a one-run lead in the ninth inning against the Astros on Sunday.
Ryan Cook got the save opportunity and walked the bases loaded, and Fernando Abad allowed two inherited runners to score as the A's lost a heartbreaker, 4-3.
"It just tightened up on me over the off-day [Thursday]," O'Flaherty said. "It's something I've dealt with before in the past. We just kind of take it day by day. It usually clears itself up in two or three days."
O'Flaherty played catch on Sunday and will throw a bullpen session in Chicago on Monday when the A's open a series against the White Sox. He said his back feels better than it did when the Astros series began, so he expects to be available soon.
In 15 games since Doolittle was sidelined, the A's have had just two save situations.
Aaron Leibowitz is an associate reporter for MLB.com. This story was not subject to the approval of Major League Baseball or its clubs.