Beltran hosts 'Night in Old San Juan' charity gala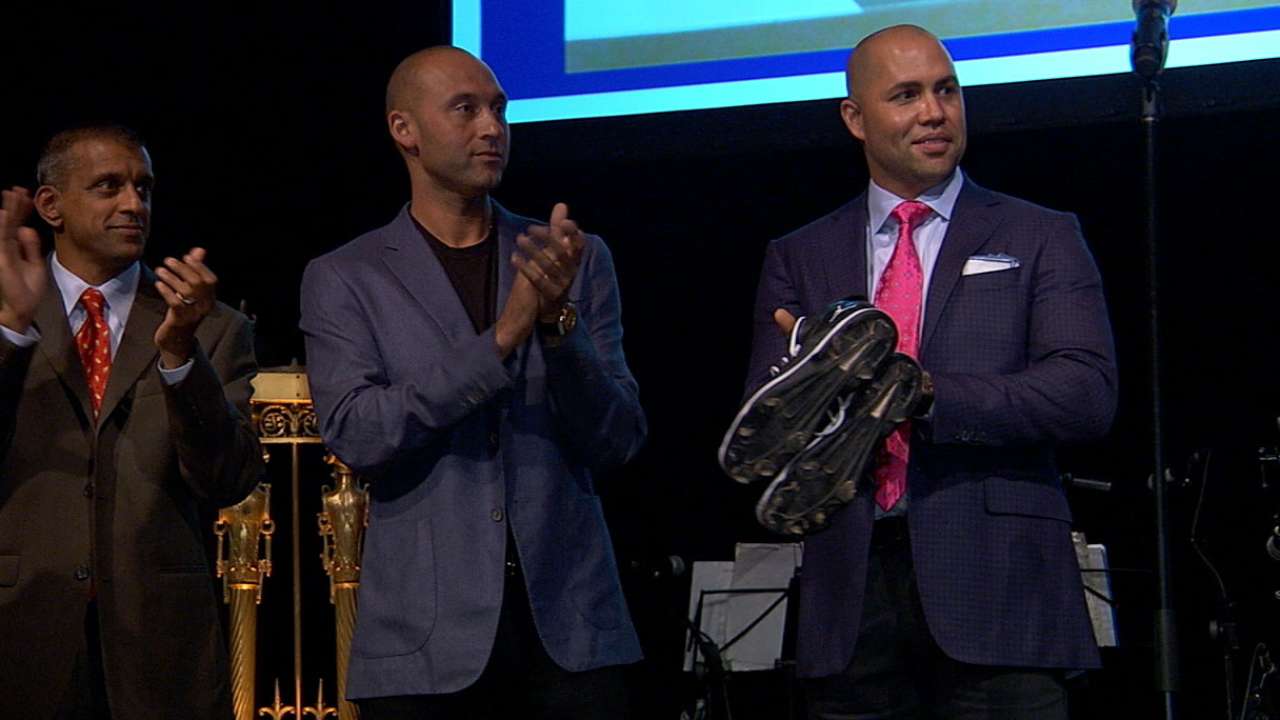 Yankees outfielder Carlos Beltran hosted his annual "Night in Old San Juan" charity gala on Sunday, an event that helps benefit the Carlos Beltran Foundation.
The event was held at Gotham Hall and featured some of the best Puerto Rico has to offer, including live music and authentic Puerto Rican cuisine.
"I felt that it was important to show people and make people a part of what we're doing," Beltran said.
Beltran's foundation has held the event for three years in the United States, and it ran for the previous eight years in Puerto Rico. According to his website, Beltran's mission for the foundation is "to give young people opportunities and allow them to become well-rounded individuals while providing them with the necessary guidance to take control of their future while using both sports and education as their main tools to achieve their goals."
The event features both a silent and live auction for packages including sports memorabilia and vacation packages. Several of Beltran's teammates were invited to attend, along with various other celebrities.
Beltran credited his wife, Jessica, for helping him put on these events each year and keeping the charity running.
"When I'm playing baseball she's the one handling things and making sure the foundation's doing the right thing and that we are continuing to help people," he said.
Jamal Collier is an associate reporter for MLB.com. This story was not subject to the approval of Major League Baseball or its clubs.