Paulsen leaves game after getting hit by pitch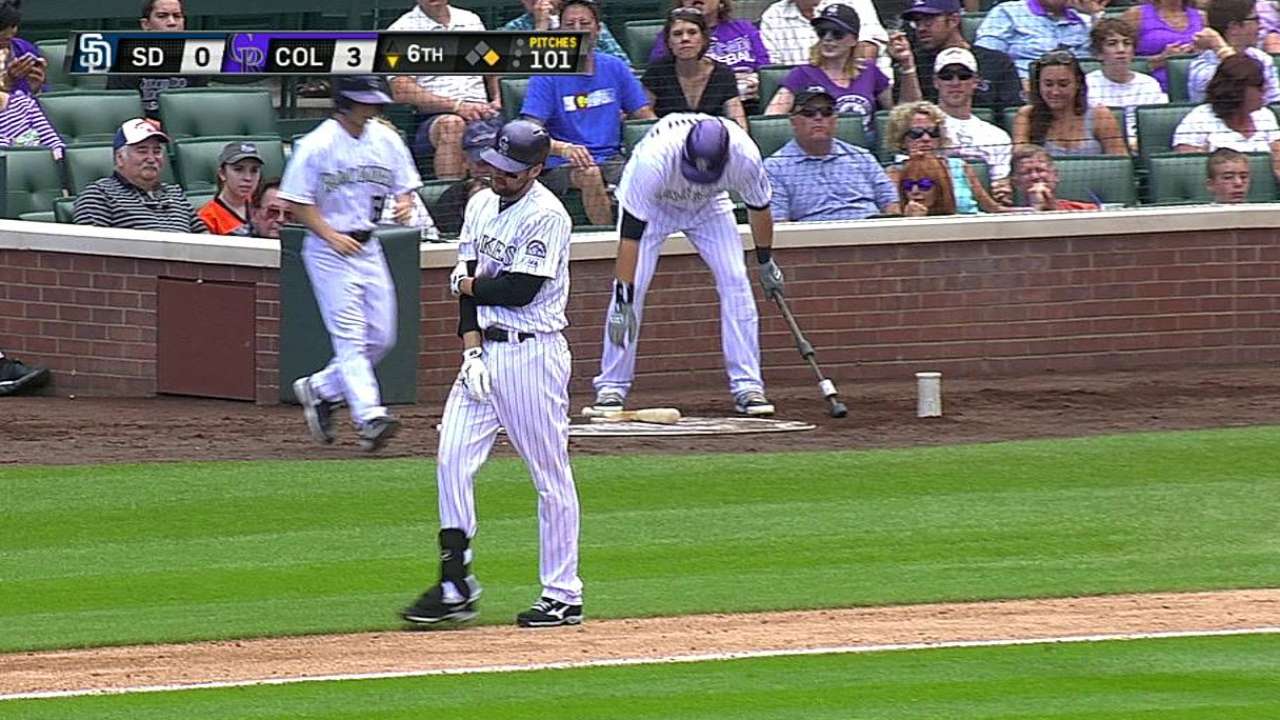 DENVER -- Rockies rookie Ben Paulsen expects to be OK after taking a pitch off his right elbow in the sixth inning of the Rockies' 6-0 win Sunday.
Paulsen was plunked by the second pitch of the inning from Padres left-hander Tyson Ross. The 96-mph fastball caught him just above his right elbow and Paulsen was removed for pinch-runner Drew Stubbs following a brief examination by the team's training staff.
Paulsen's elbow was still slightly swollen and red after the win but he didn't seem too worried.
"I think it was at the point where they were going to take me out anyways," Paulsen said.
Paulsen, a first baseman by trade, was making his second career Major League start in right field. He was 0-for-2 with a run before being removed.
In taking over for Paulsen, Stubbs was promptly picked off by Ross. Once the inning was over, Stubbs took over in center with Charlie Blackmon moving to right.
Entering Sunday, Paulsen had hit .400 (16-for-40) with two homers, four doubles and six RBIs in his first 16 Major League games. With the Rockies out of contention, manager Walt Weiss has been trying to find more ways to get Paulsen's bat in the lineup since Justin Morneau has first base locked up.
Cody Ulm is an associate reporter for MLB.com. This story was not subject to the approval of Major League Baseball or its clubs.