Mets not promoting Syndergaard, but recall two
Veteran Abreu, righty reliever Germen will report to New York this week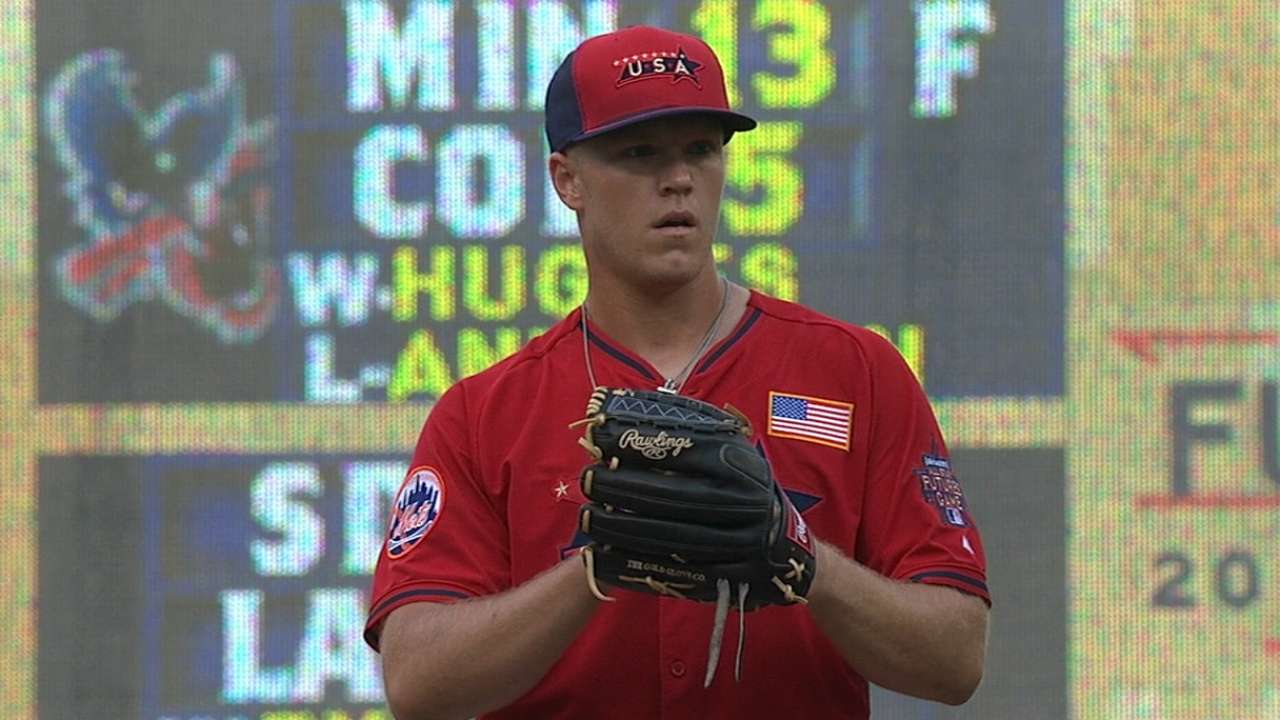 CINCINNATI -- Assistant general manager John Ricco confirmed after Sunday's 4-3 win at Cincinnati that right-handed reliever Gonzalez Germen and veteran outfielder Bobby Abreu will join the team sometime during the upcoming series against Colorado.
A name left off the September callup list was that of right-hander Noah Syndergaard, the organization's No. 1 prospect according to MLB.com.
"[Not calling up Syndergaard] was definitely a decision we talked about a lot," Ricco said. "If there were some starting pitching opportunities left, it might have been different. But there are no starting opportunities here the rest of the season."
Syndergaard, 22, was 9-7 with a 4.60 ERA in 26 starts for Triple-A Las Vegas this year.
"[Syndergaard is] a bit disappointed, but we wanted to emphasize to him that we thought he had a good year," Ricco said.
Germen, who will turn 27 on Sept. 23, has pitched in 24 games in the Minor Leagues (3-1, 1.93) and in 22 for the Mets (0-0, 5.27) this summer.
Abreu, 40, hit .238 in 122 at-bats with the Mets and .360 in 75 at-bats with Las Vegas. He was released by New York last month, then re-signed with the organization.
"We think [Abreu is] a good influence on our players," Ricco said.
Andy Call is a contributor to MLB.com. This story was not subject to the approval of Major League Baseball or its clubs.