Rockies expect Cuddyer back from DL on Monday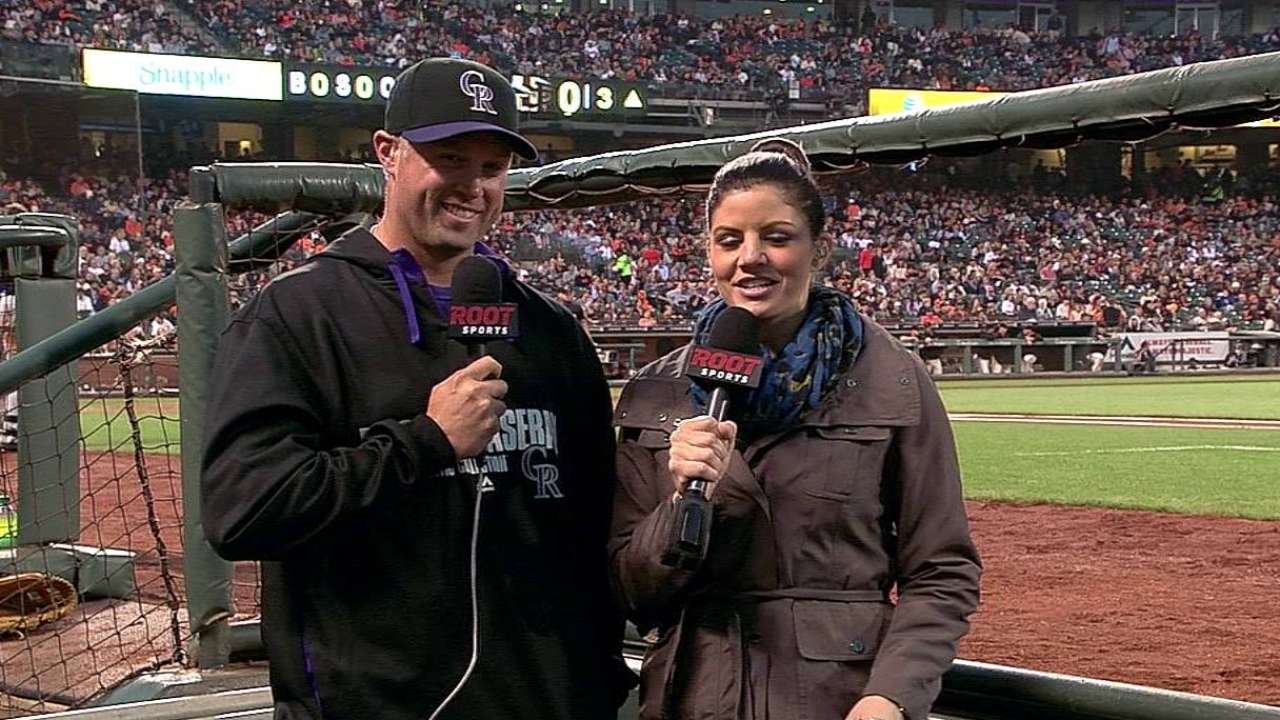 DENVER -- Rockies right fielder Michael Cuddyer is expected to be activated from the 15-day disabled list as soon as he's eligible Monday.
After missing a little more than two months with a fractured left shoulder, Cuddyer only made it back for the Rockies doubleheader against the Reds on Aug. 17 before straining his left hamstring. Cuddyer's DL placement would have been retroactive to then if it wasn't for him pinch-hitting in the Rockies' 5-4, 13-inning win over the Marlins on Aug. 23.
In the second game of the doubleheader he played in, Cuddyer hit for the cycle, becoming the only the third player in MLB history to accomplish the feat in both leagues.
And if there was any doubt that Cuddyer would be a fixture in the Rockies' lineup upon his return, manager Walt Weiss make it clear Sunday that Cuddyer would be.
"Cuddy is going to play," Weiss said. "He has meant a lot to this club. He has had a tough year physically. But when he's on the field, he still performs at the highest level -- at the elite level, even."
The 2013 National League batting champion has been limited to just 34 games this season while spending three separate stints on the DL. In his time on the field, he's compiled a .331 (43-for-130) average with eight doubles, six homers and 19 RBIs.
Cuddyer, 35, is in the final season of a three-year, $31.5 million contract and even with a crowded outfield, Weiss believes the Rockies need him in more ways than one.
"I would love to see him back here," Weiss said. "I just think he means so much to our club in ways that go beyond the stat sheet. We're always going to have a relatively young team because of the market we're in and our payroll. I think that makes it even more important to have guys that can set an example in the clubhouse and how to play the game out here. There are none better than him."
Cody Ulm is an associate reporter for MLB.com. This story was not subject to the approval of Major League Baseball or its clubs.