Rosario activated from 15-day disabled list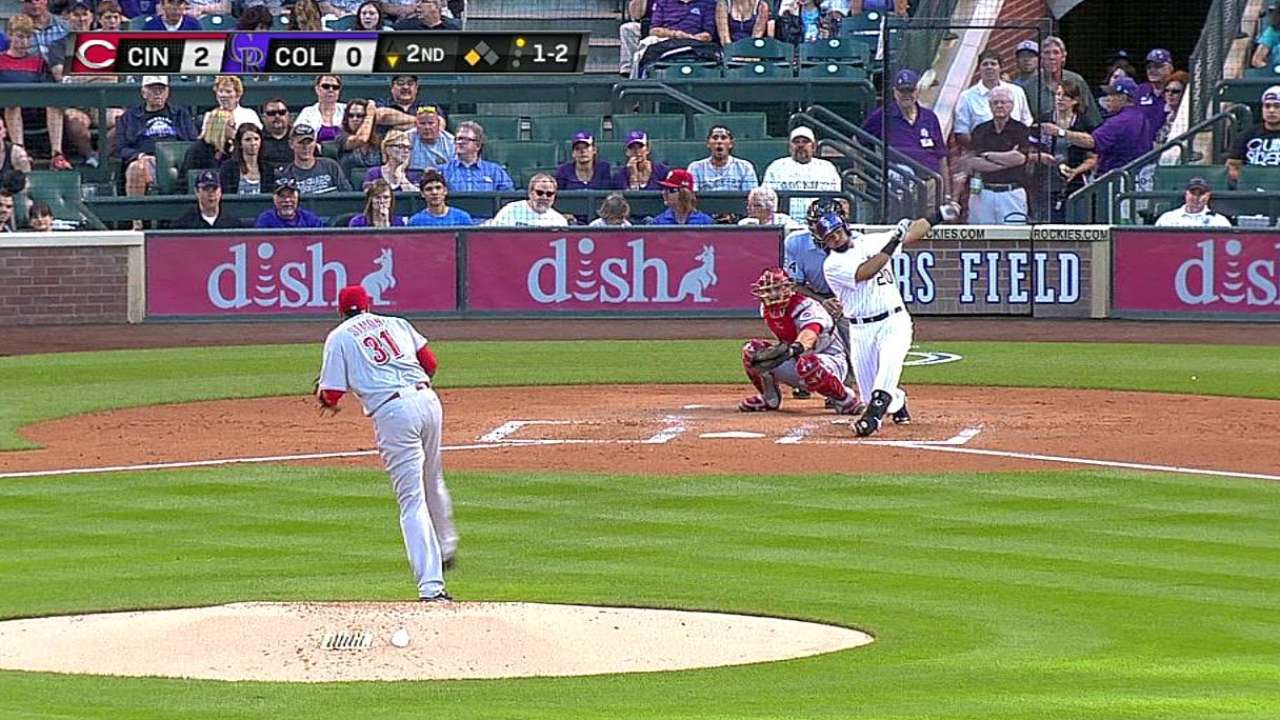 DENVER -- The Rockies activated catcher Wilin Rosario from the 15-day disabled list Sunday.
Rosario spent the minimum amount of time on the DL while dealing with left wrist inflammation.
After slugging a combined 49 home runs over the past two seasons, Rosario has only left the yard 10 times this season. Rosario is also batting .248 (82-for-331) this season, a drop off from the .281 (238-for-854) he averaged the previous two years.
Manager Walt Weiss on Sunday he'd like to "see [Rosario's] stroke get back to what it's been." But he also acknowledged that much of his regression can be attributed to the series of injuries he's battled this season.
Beyond the wrist, Rosario has also dealt with back issues and also dropped a considerable amount of weight while battling a viral infection back in May.
Still, Rosario can't rely on excuses if he hopes to remain in the Rockies' future plans. Especially with catcher Michael McKenry holding his own behind the plate with a .319 (45-for-141) average, seven homers and seven doubles.
"He and I have talked about it," Weiss said. "We just want to see him finish strong. That's always important for our guys to go into the offseason with some confidence."
Cody Ulm is an associate reporter for MLB.com. This story was not subject to the approval of Major League Baseball or its clubs.