Seager turning into Mariners' iron man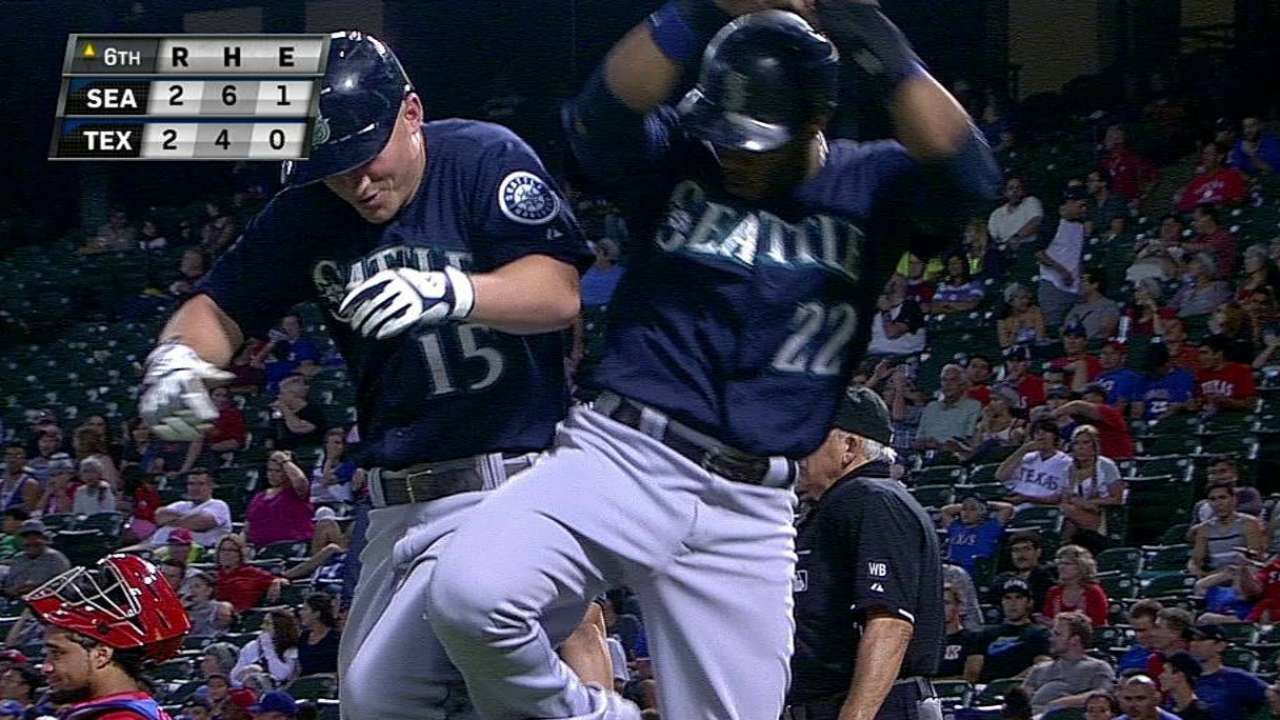 ARLINGTON -- Kyle Seager has played every inning of every Mariners game since May 11, with all but one of those games at third base. And he is not wearing down, at least not according to his manager or his statistics.
If Seager did want a rest, skipper Lloyd McClendon might not oblige him anyway given the Mariners' position right in the middle of the AL Wild Card race.
"I was joking with him the other day, I said, 'You know, you never ask for a day off,'" McClendon said. "He said, 'Oh, is that what I'm supposed to do?' I said, 'It's too late now.'"
Seager is hitting .292 with 18 homers and 70 RBIs during the 105-game uninterrupted streak.
"He's young, he's strong -- real strong legs," McClendon said. "He's just one of those guys … wind them up and they go, and they get better. Ideally that's not what I'd like to do, but at this point it is what it is. We'll work on it again next year."
Last season, Seager hit .183 in the final two months of the season.
"He probably, from a mental standpoint, is much more prepared," McClendon said of the stretch run this year.
Dave Sessions is a contributor to MLB.com. This story was not subject to the approval of Major League Baseball or its clubs.