Norris showing signs of emerging from slump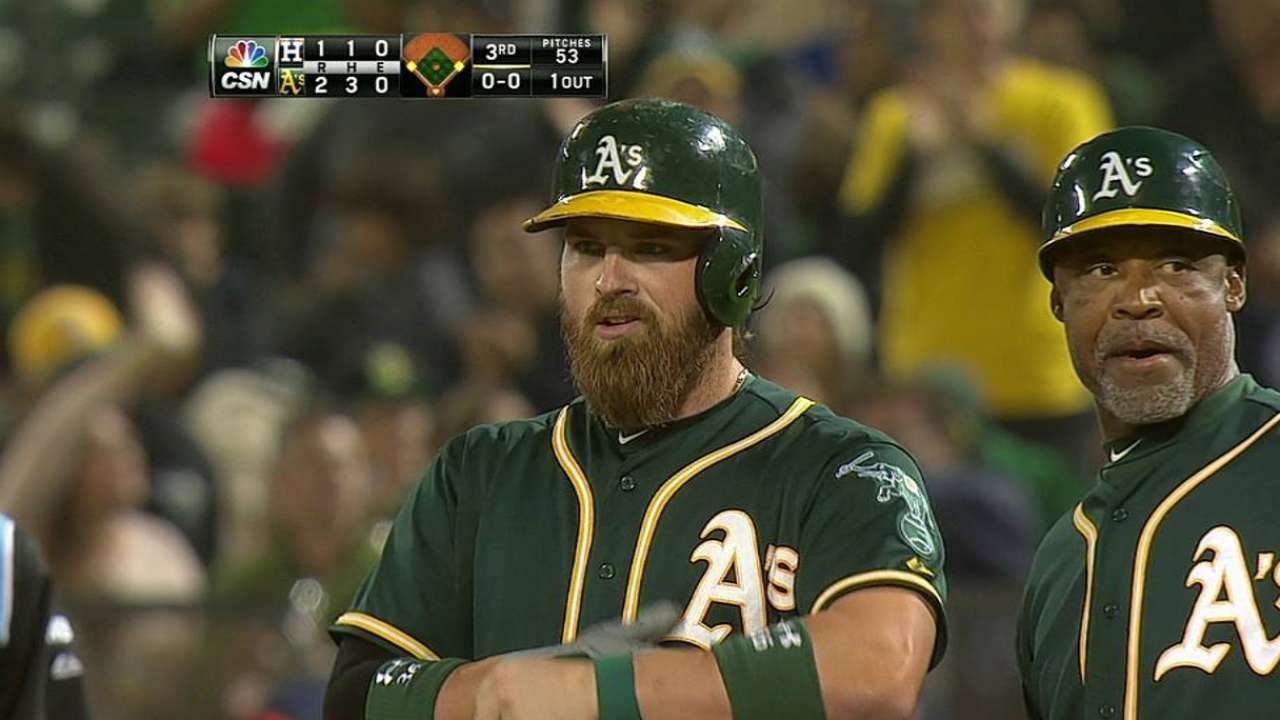 OAKLAND -- Derek Norris endured a rough month of August, but the A's catcher is looking more comfortable at the plate in September. His ninth-inning single on Saturday, which put the tying run on base and set the stage for a walk-off victory, was a telltale sign.
Facing Houston starter Scott Feldman, Norris fouled off consecutive 3-2 offerings. On the eighth pitch of the at-bat, he lined a sinker up the middle to put runners at the corners and knock Feldman out of the game.
All four of the A's hits in the three-run ninth were up the middle or to the opposite field, perhaps signaling a more disciplined approach for the scuffling Oakland offense.
"I think that any time you're working up the middle, the other way, I think you're showing patience, and you're showing the ability to trust your at-bat and let the ball travel and get deep," Norris said. "I feel like lately we've been flying out a lot, popping up. I think sometimes that has to do with some added pressure and maybe some unfair pressure guys are putting on themselves to try and come through and be a hero.
"Sometimes the best thing to do is just get a nice single up the middle and get yourself back on track."
Entering Sunday's series finale, Norris was 6-for-18 over his last five games following a 9-for-61 (.148) stretch.
"Yesterday was a huge at-bat," said manager Bob Melvin. "He's gotten the brunt of the work behind the plate, and he's gotten a lot more work against right-handed pitching this year because of at-bats like that."
Still missing for Norris is the power he displayed earlier in the season. Since July 19, he has just one home run in 130 at-bats. In his first 200 at-bats, Norris racked up nine homers.
Aaron Leibowitz is an associate reporter for MLB.com. This story was not subject to the approval of Major League Baseball or its clubs.