Sucre behind plate for another Paxton start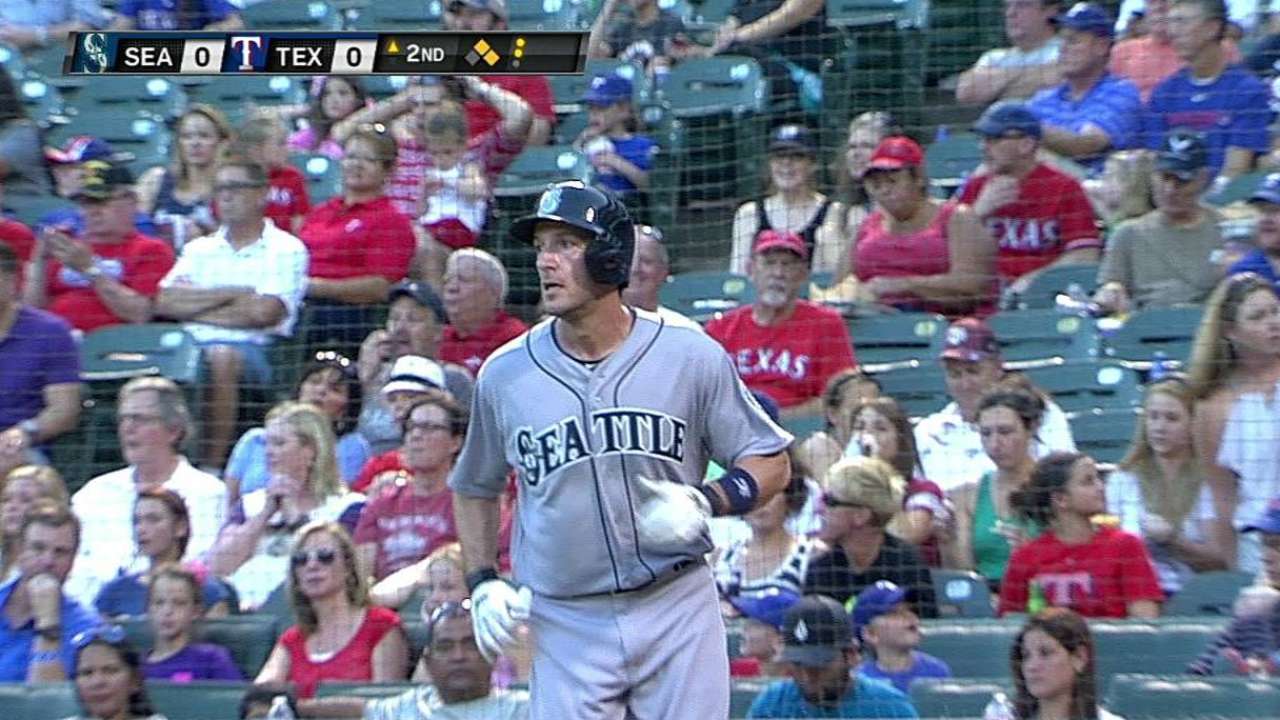 ARLINGTON -- Starter James Paxton and catcher Jesus Sucre have become a common battery for the Mariners this season, as Sucre caught the rookie lefty for the fifth time in Paxton's nine starts this season.
One reason for the frequency of that pairing, manager Lloyd McClendon said, is because catching Paxton can leave a backstop "beat up," making his starts ideal for resting everyday catcher Mike Zunino.
"We've done it strategically because our staff is a very tough staff to catch," McClendon said. "At some point, Zunino's got to get a break. And Paxton might be the toughest of all of them, so that's why we do it."
Sucre is primarily a defensive catcher, but has begun to hit more in recent games. He's batting .321 (9-for-28) in his past eight games, in which the Mariners have gone 6-2. He was 2-for-4 with two RBIs on Thursday night in the series-opening victory over the Rangers.
Since Aug. 20, Sucre has been in the lineup no less frequently than every third game.
Dave Sessions is a contributor to MLB.com. This story was not subject to the approval of Major League Baseball or its clubs.