Ackley expects ankle issue to resolve quickly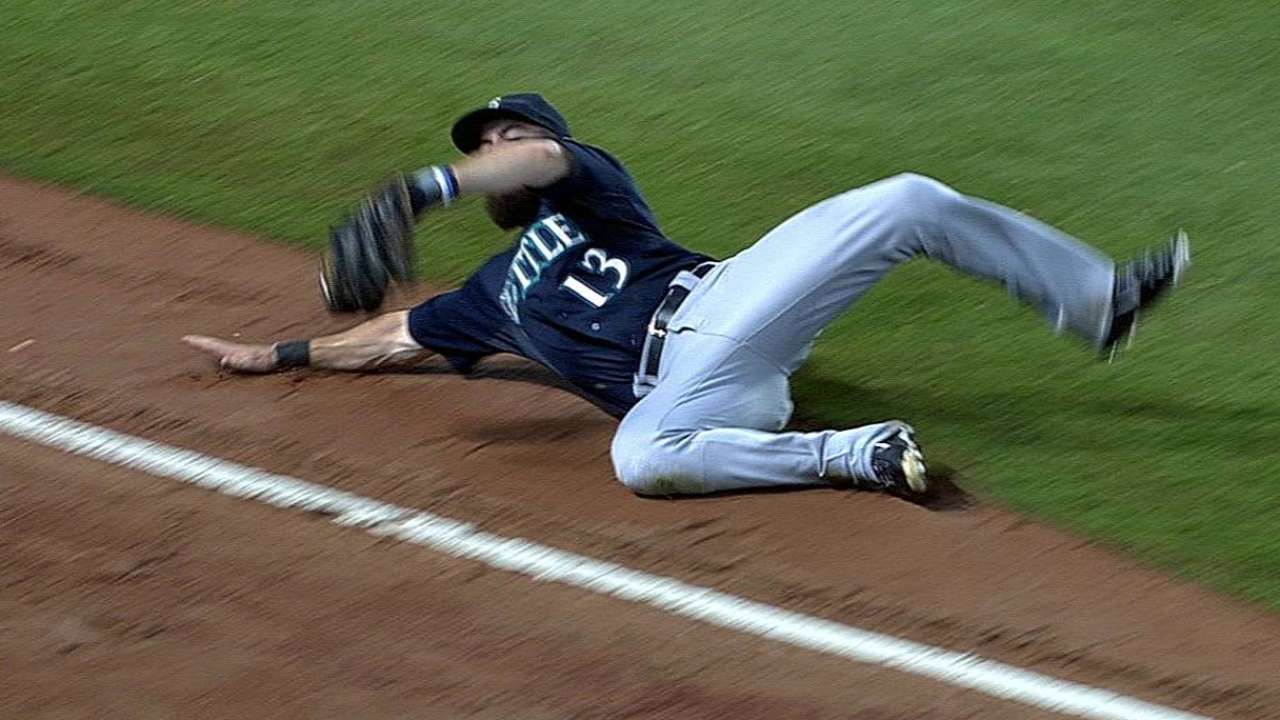 ARLINGTON -- After leaving Saturday night's game with a jammed left ankle, Mariners left fielder Dustin Ackley had the day off Sunday in hopes of being ready to play Monday.
Ackley, who had surgery to remove bone spurs in his left foot two years ago, said he didn't think his current problem was related to that issue. He made a fine sliding catch down the line in the fourth inning Saturday and thought that might have played a role in aggravating the ankle.
"That might have had an effect on it for sure," Ackley said. ... "I wasn't able to get good jumps on balls and I felt like it maybe was affecting my hitting a little bit, so at that point I felt like it wouldn't be a good idea to stay in."
Manager Lloyd McClendon said the team does not believe the injury will be a lingering problem.
"I hope to have him back in there tomorrow," McClendon said.
Ackley hasn't missed much time this season; he is third on the team in games played (130), plate appearances (490), hits (114) and defensive innings (1,029).
"I think it's just something that might take a day or something to get back going and I'll be good to go," he said. "It already feels better than it did last night."
Dave Sessions is a contributor to MLB.com. This story was not subject to the approval of Major League Baseball or its clubs.