Yanks get safe call on stolen base overturned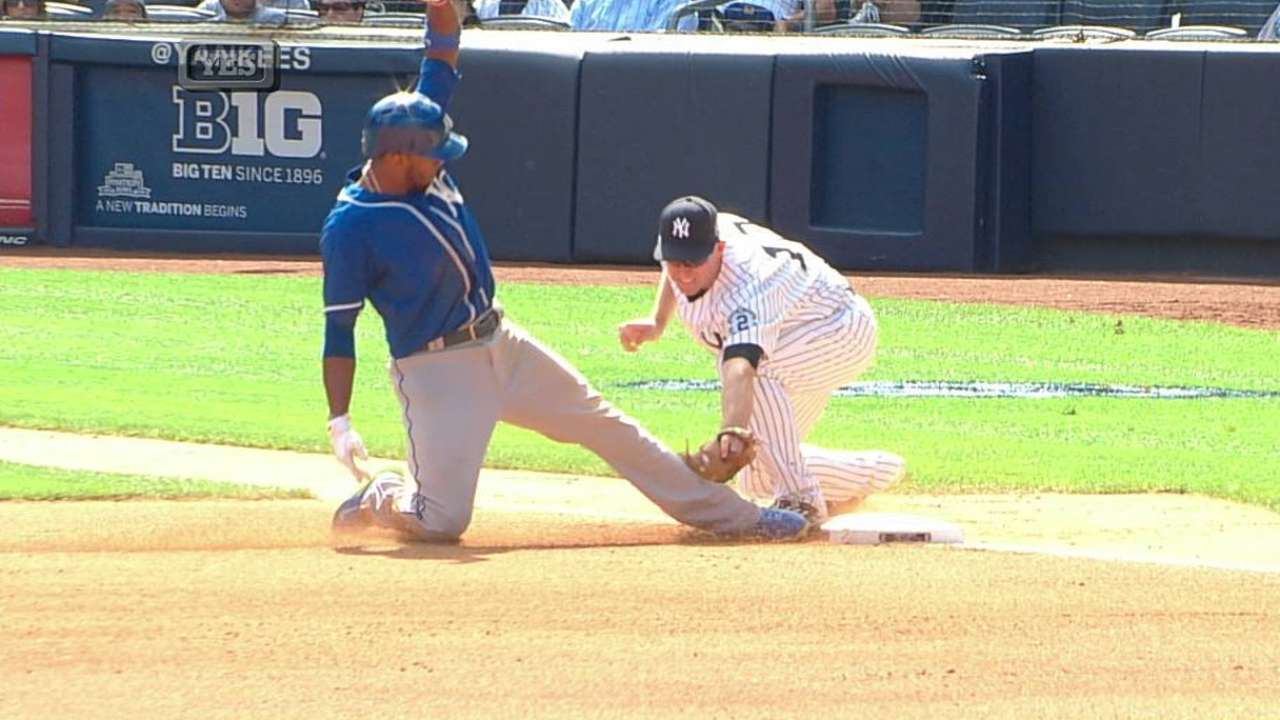 NEW YORK -- The Royals almost executed a double steal leading, 2-0, in the fourth inning but a successful challenge helped the Yankees get out of the frame without allowing a run to score.
Alcides Escobar and Jarrod Dyson attempted to steal third base and second base, respectively, and Brian McCann threw to third to try to get Escobar. The play was close and Escobar was ruled safe, but manager Joe Girardi came out to challenge the call.
After a review of 28 seconds, the call was overturned and Escobar was ruled out, leaving the Royals with two outs and a runner at second base. The next batter, Nori Aoki, grounded out to end the inning.
Jamal Collier is an associate reporter for MLB.com. This story was not subject to the approval of Major League Baseball or its clubs.