Scoring change takes RBI away from McGehee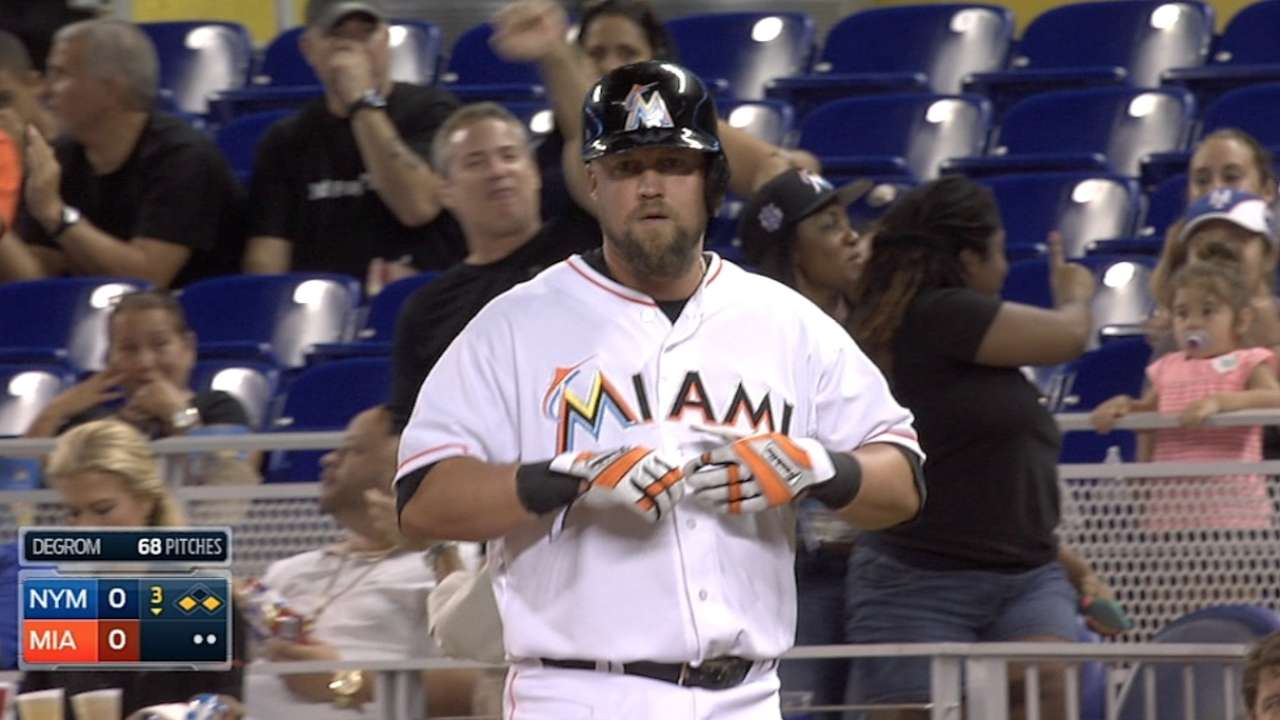 MIAMI -- RBIs have been tough to come by for Casey McGehee since the All-Star break. Now, after an official scorer's change, the veteran third baseman had one taken away in the Marlins' 4-3 loss to the Mets on Sept. 3 at Marlins Park.
The change was made on Sunday by official scorer Ron Jernik, who was asked by Mets right-hander Jacob deGrom to take another look at the play. The ruling also removed an infield single, which came on the same play, which snapped McGehee's hitting streak at six games. It had reached nine on Saturday.
In the third inning, McGehee chopped a grounder that deflected off the glove of deGrom, and redirected to second baseman Dilson Herrera, who made a low throw that first baseman Lucas Duda couldn't collect. Jernik initially ruled an infield single and RBI.
At the request of deGrom, the play was reviewed again. The change gives an error to Duda, and the run scored by Christian Yelich became unearned.
deGrom, a candidate for National League Rookie of the Year, had his line change to one unearned run in six innings.
McGehee now has 67 RBIs instead of 68, with 14 since the All-Star break. McGehee, batting .295, has a chance to finish at .300.
Joe Frisaro is a reporter for MLB.com. He writes a blog, called The Fish Pond. Follow him on Twitter @JoeFrisaro. This story was not subject to the approval of Major League Baseball or its clubs.