Mattingly: Unfair to hold Kemp to 2011 standard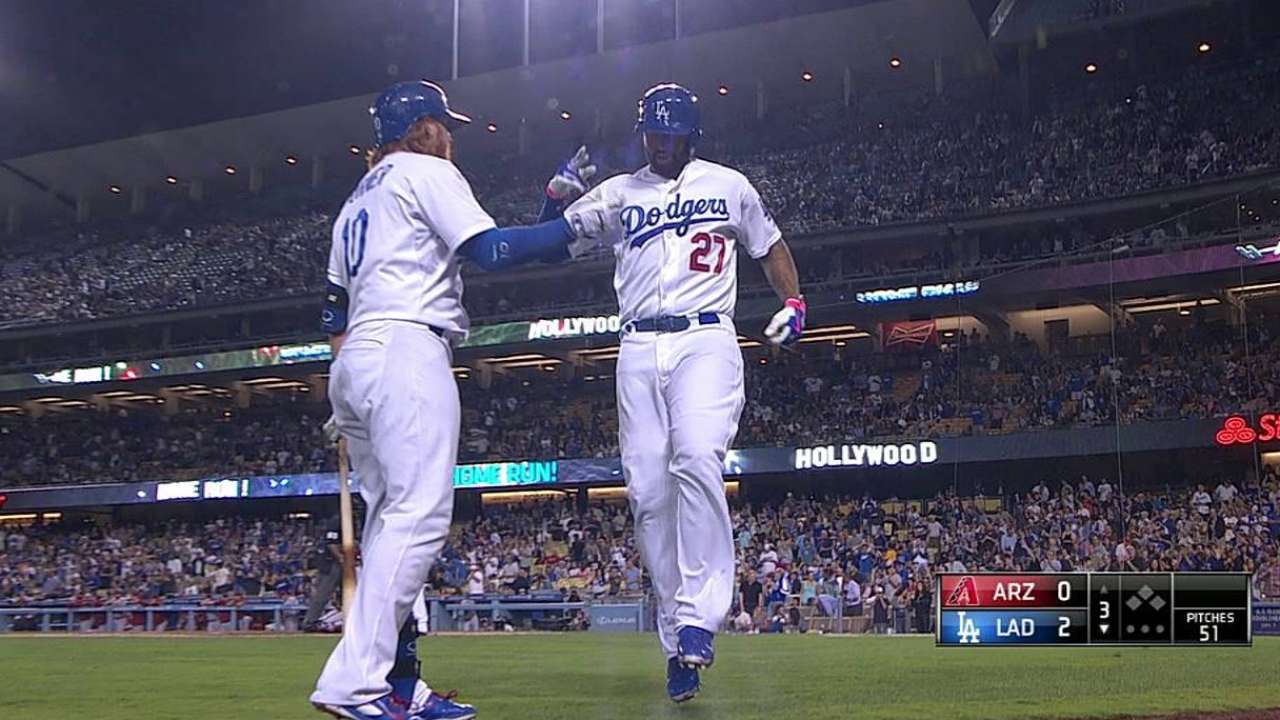 LOS ANGELES -- Outfielder Matt Kemp, in many ways, is playing in the shadow of 2011. He was the National League MVP runner-up that year, batting .324 with 39 home runs and 40 steals. That was the year before he signed his eight-year, $160 million deal, and it was also the last year he was fully healthy -- until this season.
When Kemp's batting average was hovering around the mid-.200s in June, manager Don Mattingly was asked if he thought Kemp could return to his 2011 form. Now Kemp is in the midst of a second half in which he's batting .309/.378/.574 with 10 home runs, and Mattingly continues to get those questions.
"I don't think we should be trying to compare and go back three years," Mattingly said Sunday. "I think it's better off staying right where we're at. Matt's been swinging the bat good, been driving the ball, been driving in runs. As much as anything, he's doing the job now. ... Hopefully this is glimpses of things to come."
Kemp's offensive game picked up around the time he switched to right field full-time, but Mattingly thinks Kemp's improvement at the plate is due in large part to the work he's done with hitting coach Mark McGwire to straighten his stance and refine his mechanics.
Mattingly said Kemp's swing reminds him of the 2011 season, but that doesn't mean he's expecting similar numbers.
"Guys change every year, honestly," Mattingly said. "I think if you look at his whole career and take that year out, this is more like the bulk of them. This is more like what we're used to seeing all the time."
Coming into Sunday's game against the D-backs, Kemp was batting .283/.347/.480 on the year. His career slash line is .292/.350/.492.
"Take the money out of it," Mattingly said. "He's looking like the player he's been for most of his career. He's looking like Matt Kemp."
Michael Lananna is an associate reporter for MLB.com. This story was not subject to the approval of Major League Baseball or its clubs.