Gardner out of starting lineup with abdominal injury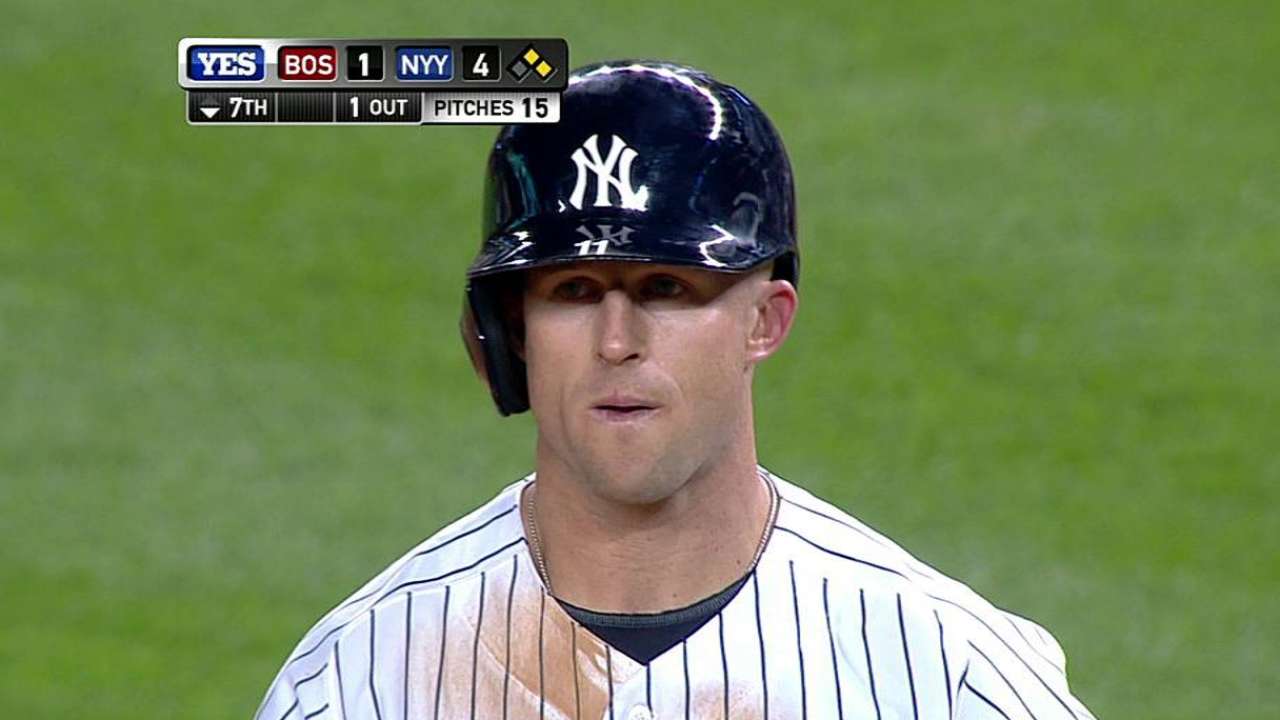 NEW YORK -- Brett Gardner was out of the starting lineup for the second consecutive game Sunday with pain in his lower abdominal area, but manager Joe Girardi said Gardner could be available as a pinch-hitter.
Gardner began feeling pain during Friday night's game against the Royals, and said it felt similar to an injury he dealt with earlier this season in Cleveland that forced him to miss a game.
The Yankees are without one of their most productive hitters, as Gardner was hitting .269 with 16 home runs, 56 RBIs and 19 stolen bases entering Sunday and had moved into the No. 3 spot in the lineup recently.
He did say that he felt better than he did on Saturday, but still felt as if the injury could get worse by playing.
"I'm not exactly sure what it is, but just the way it feels, it feels like it could [get worse]," Gardner said. "I just don't know what to expect at this point."
Bombers bits
David Phelps (right elbow inflammation) felt good after throwing a 31-pitch simulated game on Sunday. The Yankees have not informed him of what his next step will be as he tries to return to the bullpen to help the team down the stretch.
Jamal Collier is an associate reporter for MLB.com. This story was not subject to the approval of Major League Baseball or its clubs.