Showalter praises callups' ability to fit in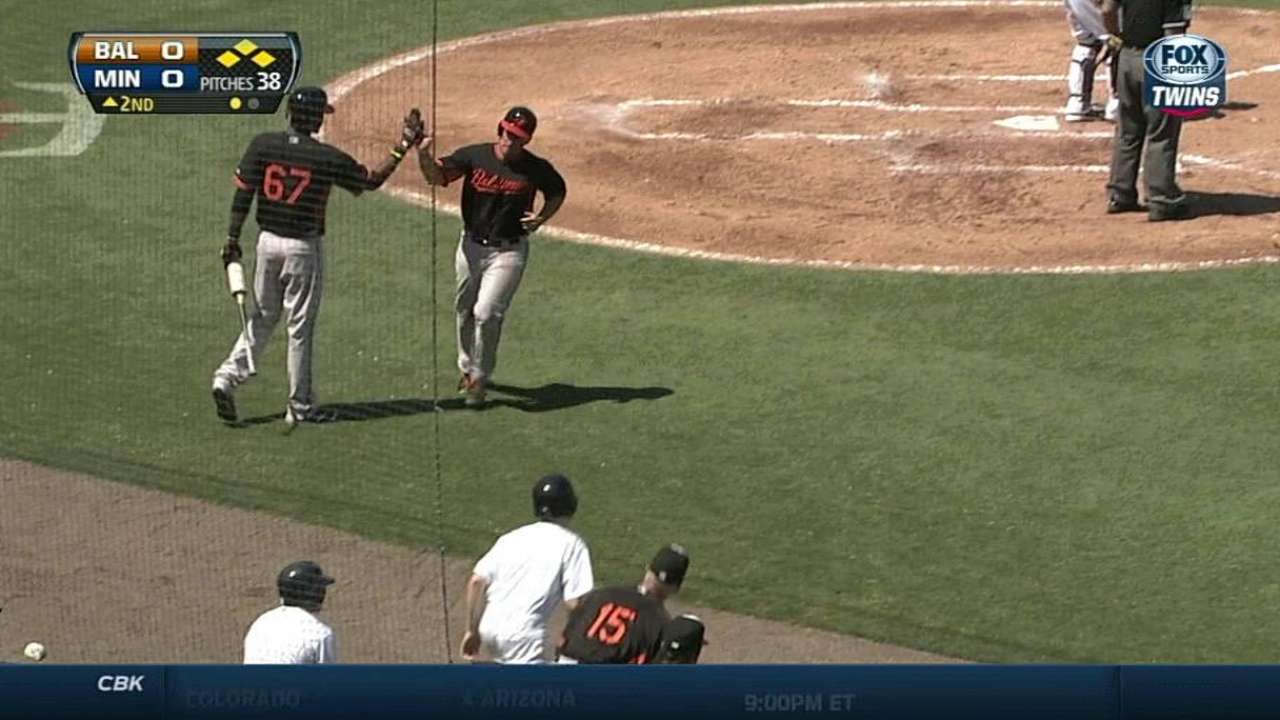 ST. PETERSBURG -- Despite all of the new faces on the Orioles' roster during this final, crucial month of the season, Buck Showalter is not worried about anyone disrupting the clubhouse chemistry.
"I don't think anybody wants to upset the apple cart," the Orioles' manager declared. "We spent a lot of time making sure the people we called up and traded for would fit into the dynamic of what we're trying to do here and what everybody's supposed to bring.
"That skill that you bring that we need, we just need to be able to count on it," Showalter said. "Quintin Berry knows what he's here for. If he didn't quite completely hear me, believe me, there are some guys who will tell him.
"There's such a lack of ego here," Showalter added. "They're very mature about what they are in the midst of. When you want something as bad as this group does, they're very tunnel-visioned.
"September is an eternity for most teams, but especially because of the way the rosters are set up in September. It's a whole different game."
Jim Hawkins is a contributor to MLB.com. This story was not subject to the approval of Major League Baseball or its clubs.