Showalter puts bullpen decisions in coaches' hands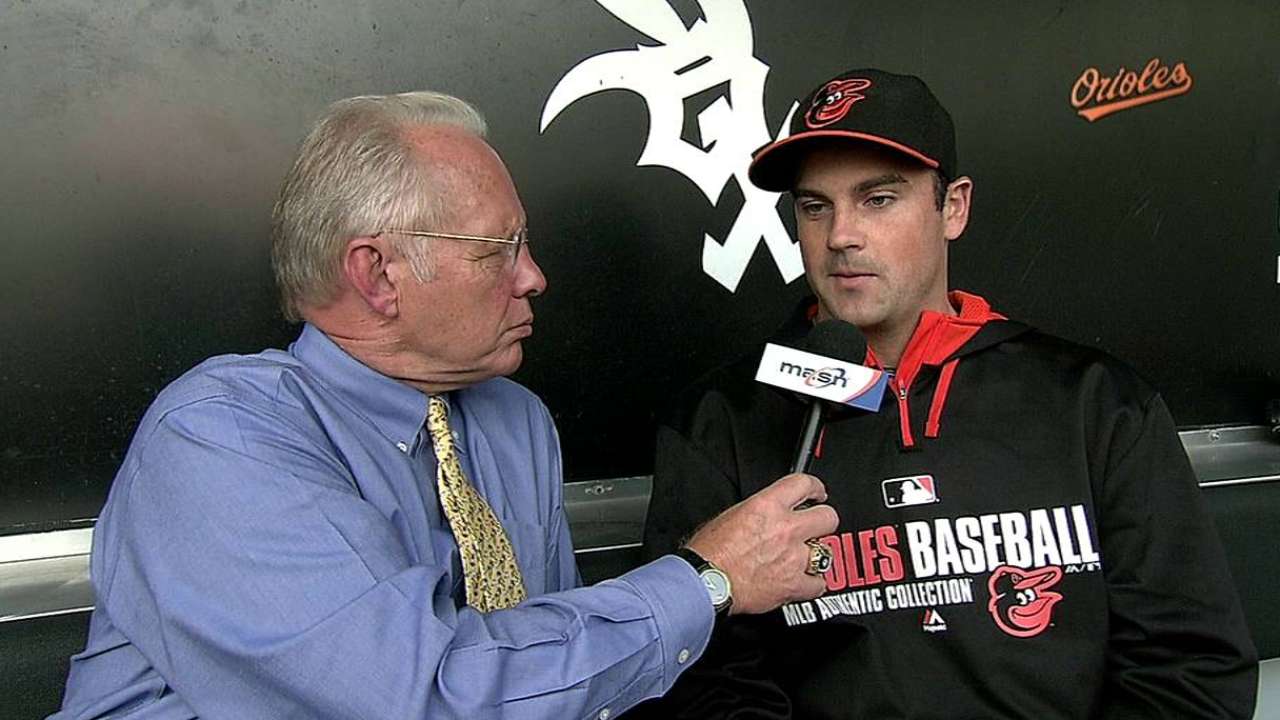 ST. PETERSBURG -- As they do every day, pitching coach Dave Wallace and bullpen coach Dom Chiti huddled with Buck Showalter before Sunday's game against the Rays to discuss the health and availability of the Orioles' relief pitchers.
"I don't take it for granted, but Dom's got his arms around it," Showalter explained. "I trust him. And we sit down every day about 6:15 for a 7 o'clock game and go over the whole bullpen. We've got 'yes' and we've got 'no.' We don't have any gray. You go out there it's 'available' or 'not available.' We read body language, face, how they feel physically.
When it comes to managing the bullpen, nothing is left to chance
"I can tell you how many times, on one hand, someone said, 'I shouldn't or can't or won't pitch today.' They don't say that." Showalter said.
"That's not a pitcher's decision. You can't put that in their head. That's not fair to them. It's like going out [to the mound] and asking somebody if he wants to pitch to somebody or if he wants to stay in [the game] or not. That's not their job. Don't put them in that position. That's not fair to a pitcher."
Jim Hawkins is a contributor to MLB.com. This story was not subject to the approval of Major League Baseball or its clubs.