Teheran picks off Yelich after replay review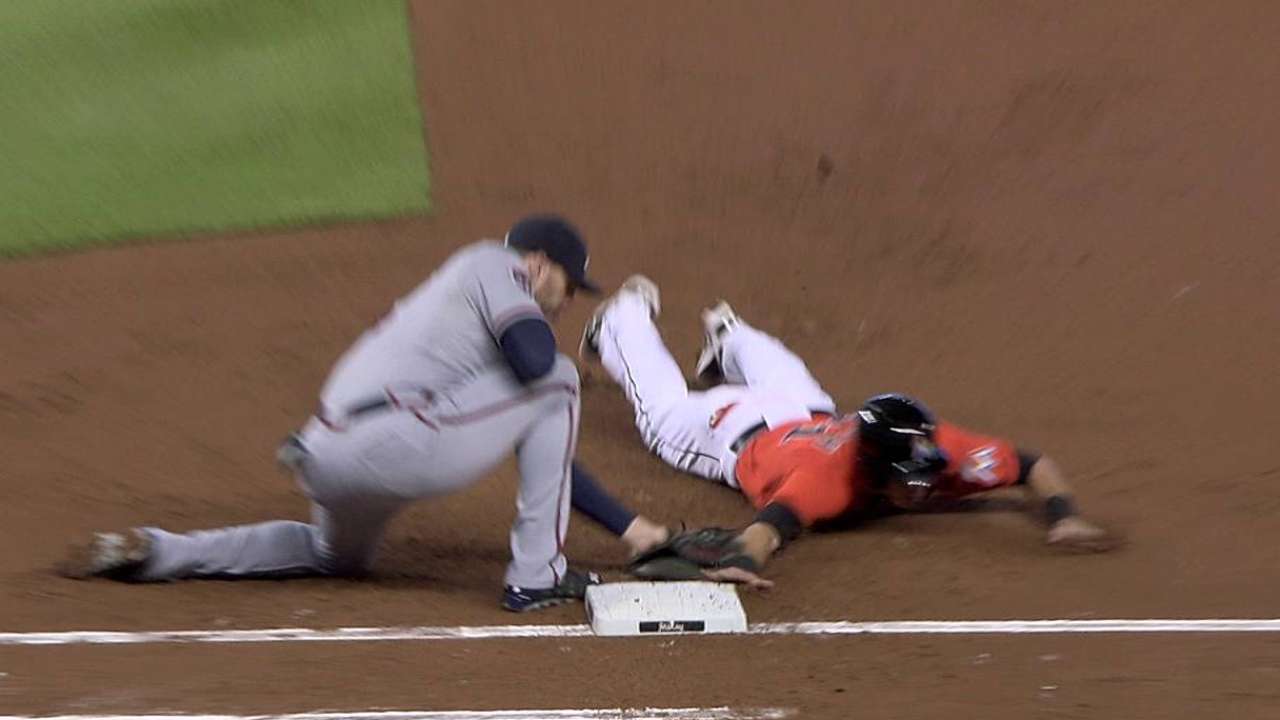 MIAMI -- Julio Teheran added another victim to his pickoff portfolio when Braves manager Fredi Gonzalez successfully challenged first-base umpire Sean Barber's call during the first inning of Sunday afternoon's series finale against the Marlins.
Gonzalez requested the challenge after Barber ruled that Christian Yelich got back to first base ahead of Teheran's pickoff attempt. The replay review showed Freddie Freeman tagged Yelich's left hand before it reached the bag.
Since the start of the 2013 season, Teheran has notched 14 pickoffs. No other right-handed pitcher has recorded more than six pickoffs.
Gonzalez has been successful with 22 of the 31 challenges he has issued this season.
Mark Bowman is a reporter for MLB.com. This story was not subject to the approval of Major League Baseball or its clubs.