Price expects Simon to be part of 2015 rotation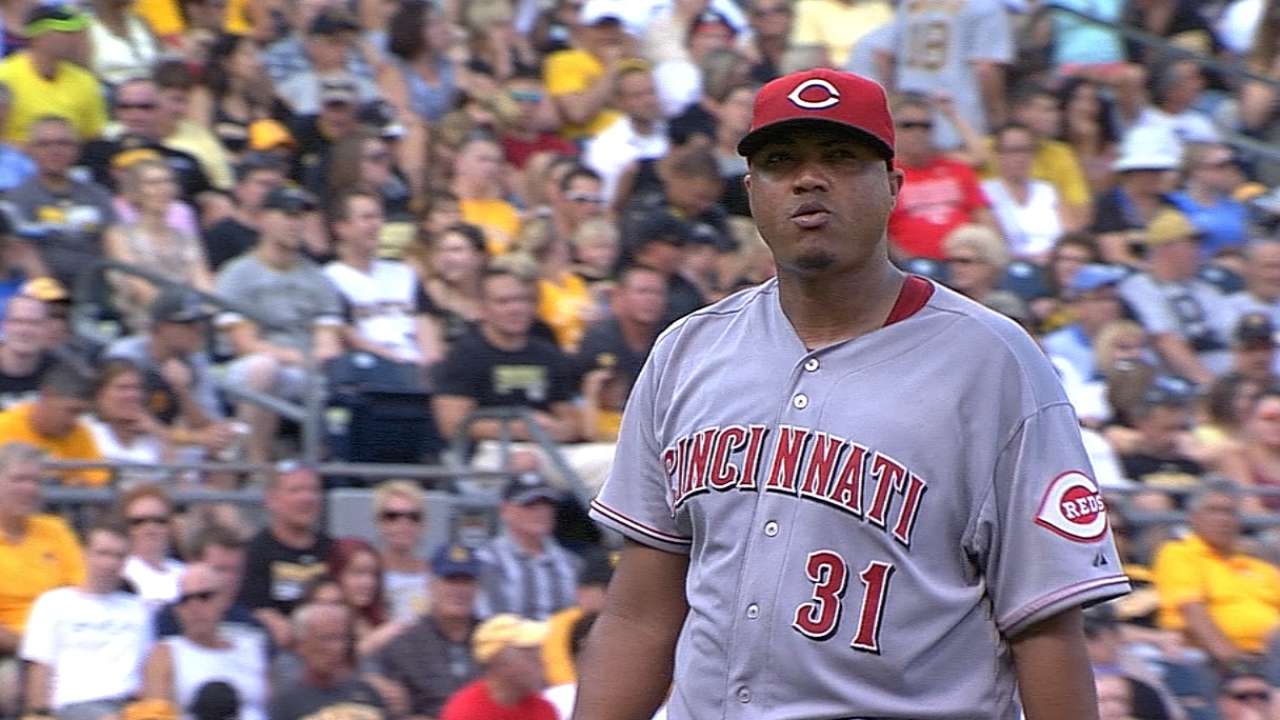 CINCINNATI -- Right-hander Alfredo Simon earned his first career All-Star selection with a sensational first half in his first season as a full-time starter. The seven-year veteran went 12-3 with a 2.70 ERA before the All-Star break, and though he's struggled since, Reds manager Bryan Price sees him in the starting rotation in 2015.
"I don't think there's any reason not to see [Simon] as a starter," Price said. "I know the second half hasn't been nearly as good. We really went into this as a guy that he was going to be a stop-gap this year until [Mat] Latos [who began the season on the disabled list while recovering from offseason elbow and knee surgeries] got back. … Now [Simon] has 13 wins, he's an All-Star, he's shown some durability. … So I would think that going into '15, you'll be seeing him as a starter."
With Simon becoming a fixture in the starting rotation even after Latos' return, Cincinnati's bullpen has been without a key arm. Despite Reds relievers posting a 3.63 ERA in June and a 2.57 mark in July, the 'pen has been scuffling since then. The relief corps' ERA in August was 5.08, and going into Sunday's game against the Mets, it was 6.75 in September.
"The way the bullpen has performed this season, we'll certainly have to look at ways to improve there," Price said. "We're going to need some starting pitching depth, as we've seen with Homer [Bailey] going down [with a forearm injury] and Latos missing over two months and [Tony] Cingrani, our depth has been challenged this year."
Another surprise performer that Price projects as an important part of the club next season is utility man Kristopher Negron. The rookie, who can play second base, third base, shortstop and all the outfield positions, entered Sunday batting .243 with four home runs and 12 RBIs since being called up on July 10. He's also played well defensively at multiple positions.
"I think a lot of it is the fact that he plays so many positions so well," Price said of why he feels Negron will begin the 2015 season with the Reds. "He adds a speed component, the defensive component, pinch-hitting element to strengthen the bench, and he's brought us some good energy."
Manny Randhawa is an associate reporter for MLB.com. This story was not subject to the approval of Major League Baseball or its clubs.