Jennings' season could be over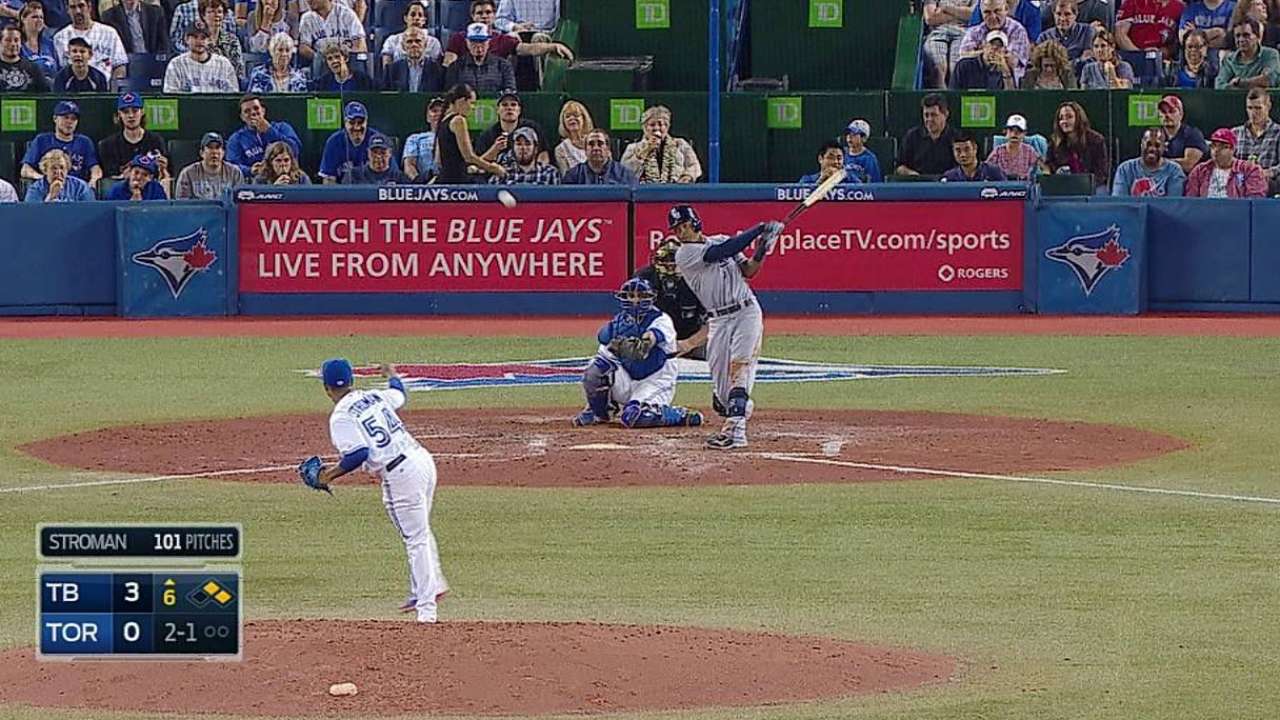 ST. PETERSBURG -- Rays center fielder Desmond Jennings, still no closer to returning from left knee soreness that has kept him sidelined since Aug. 30, will likely remain in St. Petersburg for the team's upcoming road trip.
Pitcher Matt Moore will also be in St. Pete, where he will take the next step in his rehab from Tommy John surgery -- throwing a baseball.
After Monday's off-day, Tampa Bay begins a three-game series in New York on Tuesday, then heads to Toronto on Friday. Manager Joe Maddon said Sunday afternoon, before the Rays' series finale against the Orioles, that he does not expect Jennings and Moore to accompany them.
After his April 22 surgery, Moore's season is already over. Now, Jennings' might be, too.
"It's possible, yeah," Maddon said. "At this point, I don't anticipate him coming back unless we've really got something going on."
With Jennings sidelined indefinitely, Maddon said Kevin Kiermaier will likely continue to get most of the starts in center field. Utility man Ben Zobrist could also see some time in center when the Rays face left-handed pitchers -- a bad matchup for the lefty Kiermaier -- and have a groundball pitcher like Alex Cobb on the mound. That situation would make Kiermaier's outfield range less essential than it is with someone like Jake Odorizzi or Jeremy Hellickson pitching.
"If we have a flyball pitcher pitching, regardless, I still like Kiermaier out there," Maddon said. But, he added, "I think it's kind of interesting for Zo right now to keep moving him around. I think he kind of likes it."
Moore has been scheduled to play catch for the first time Monday, and the left-hander confirmed Sunday that he was still set to do so. He had previously been doing sock throws to prepare for throwing a baseball.
As Tommy John surgery can typically require more than a year of recovery time, Moore will likely not be able to play in a game until at least May.
David Adler is an associate reporter for MLB.com. This story was not subject to the approval of Major League Baseball or its clubs.