Jones returns after taking 'mental break'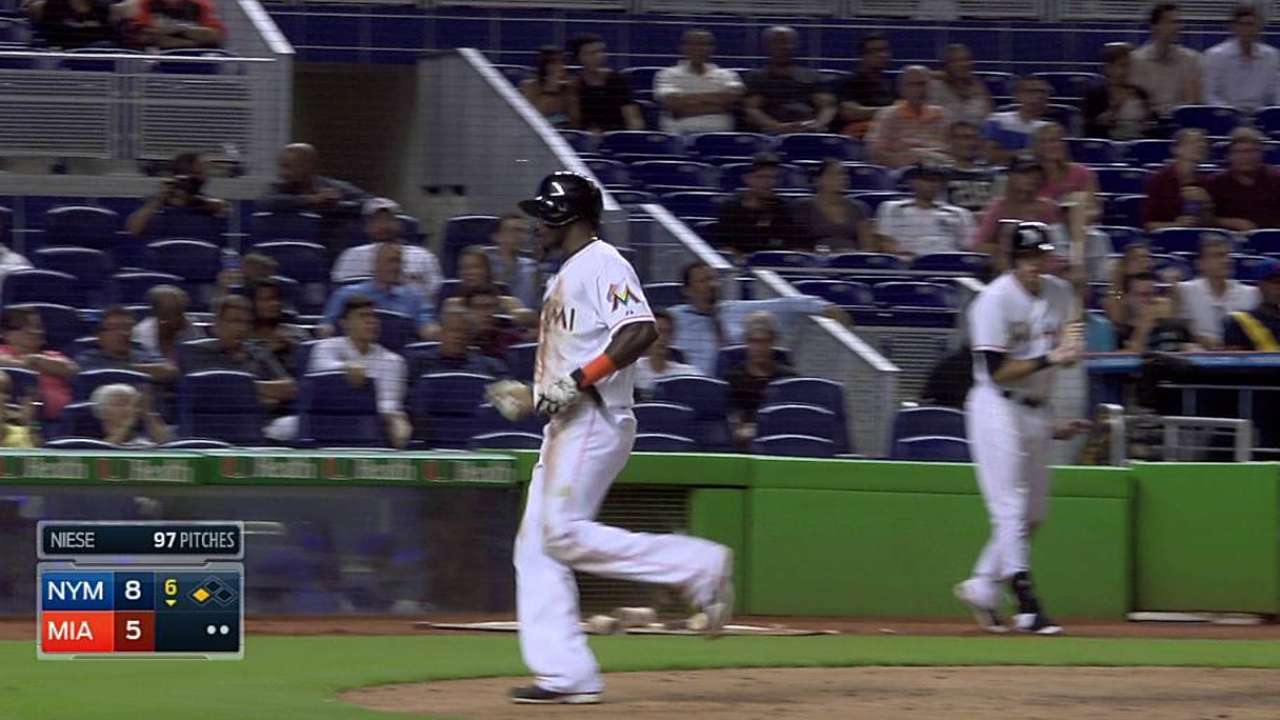 MIAMI -- A "mental break" may be the formula to getting first baseman Garrett Jones back on track. At least that is what the Marlins are hoping for down the stretch.
After batting .184 (14-for-76) with two homers and four RBIs in August, and getting off to a 1-for-10 start in September, Jones was given two days off before returning to the lineup for the series finale with the Braves on Sunday.
The left-handed hitting first baseman used the couple of days to relax, observe and clear his head.
"I just tried to relax and watch the games, and not dwell on my performance over the last month," Jones said. "I just kind of relaxed, hit the reset button. I worked a little bit in the cage, but not too much."
A power threat from the left side, Jones has 13 home runs and 47 RBIs on the season. He's also tended to press during his dry spells.
"When things aren't going well, I tend to look at mechanics in my swing, and I can overanalyze some things," Jones said. "I just clog up my head with too many things up there, instead of just keeping it simple, having an approach and sticking to it.
"You want to produce. You want to feel good up there. You don't want to miss pitches you're getting to hit. So you tend to try to over-correct things when it could be something as minor as an approach."
Jones is Miami's primary left-handed hitting power threat. Catcher Jarrod Saltalamacchia is a switch-hitter with 11 homers (nine from the left side), and Christian Yelich has nine home runs.
Miami's primary RBI leaders have been right-handed hitting Giancarlo Stanton (104), Casey McGehee (67) and Marcell Ozuna (78).
"I've just got to play the game, have fun and not put any extra pressure on myself," Jones said. "Keep it simple, stay relaxed, and just get back to trying to drive the ball, and hit line drives and let the game come to me."
Joe Frisaro is a reporter for MLB.com. He writes a blog, called The Fish Pond. Follow him on Twitter @JoeFrisaro. This story was not subject to the approval of Major League Baseball or its clubs.