Bruce has no regrets about quick return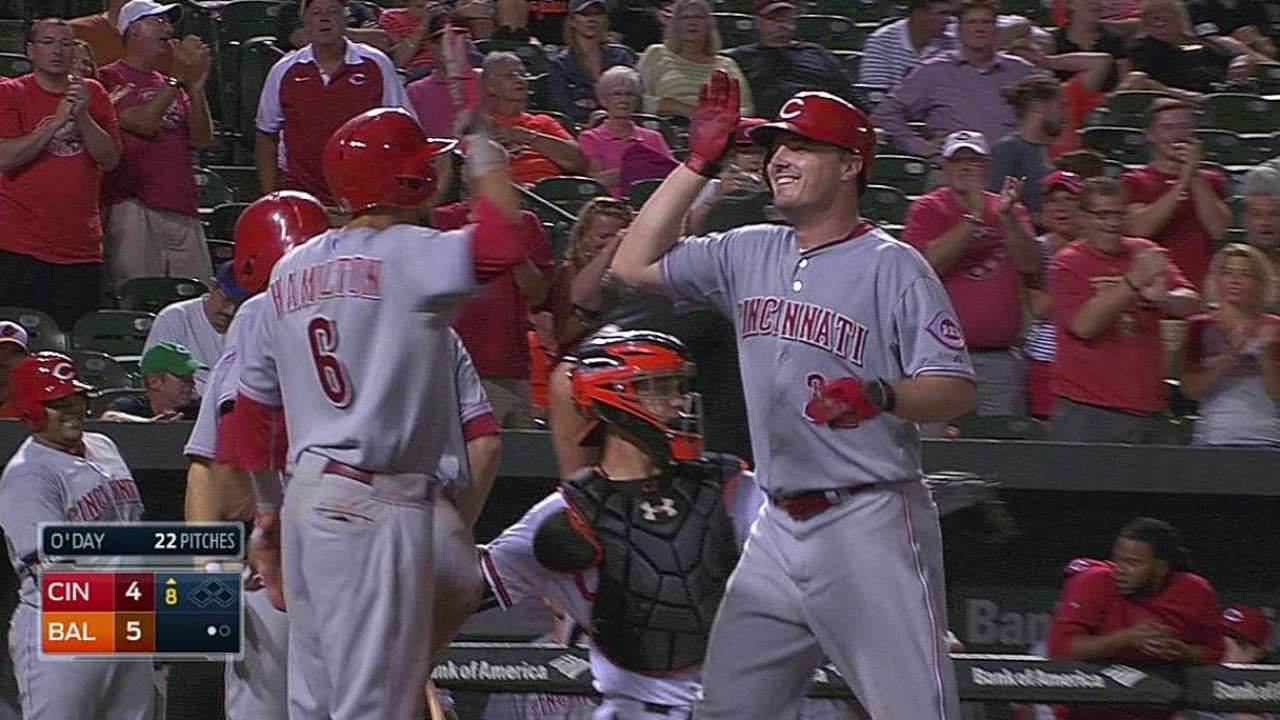 CINCINNATI -- Right fielder Jay Bruce is working through the poorest offensive season of his career. The two-time All-Star entered Sunday's game against the Mets batting .216 with 15 home runs, 59 RBIs, and 134 strikeouts in 119 games.
He admitted last month that he hasn't been 100 percent healthy since undergoing arthroscopic surgery to repair torn meniscus cartilage in his left knee on May 5. Bruce was expected to miss a month, but was out only 14 games, returning to the lineup without going on a rehab assignment.
Does he regret coming back from the injury so quickly?
"No," Bruce said. "As you well know, it's been documented this has been a miserable season for me, offensively. And really, defensively, too. I'm not getting as good of jumps as I need to get and my first step isn't as strong. But I feel like if I'm healthy enough to get out there and play, then I need to be doing that."
With first baseman Joey Votto going on his first disabled list stint with a strained left quadriceps while Bruce was in the middle of his recovery, the Reds were hurting for offense, which may have fueled Bruce's desire to get back on the field.
"This is a team, it's not only one guy," Bruce said. "And I felt like me being in the lineup and being in the field can help the team. So, no, I don't have any regrets."
The rehab for his knee that Bruce missed during the season will have to wait until the offseason, but he's looking forward to getting back to full strength.
"I think this year, health was a big issue. To get home [this offseason], get some rest, get some rehab in my knee and getting back to 100 percent strength-wise is going to be huge in order to facilitate the little adjustments that I need to make [at the plate]."
Manny Randhawa is an associate reporter for MLB.com. This story was not subject to the approval of Major League Baseball or its clubs.