Gattis to play as much as possible moving forward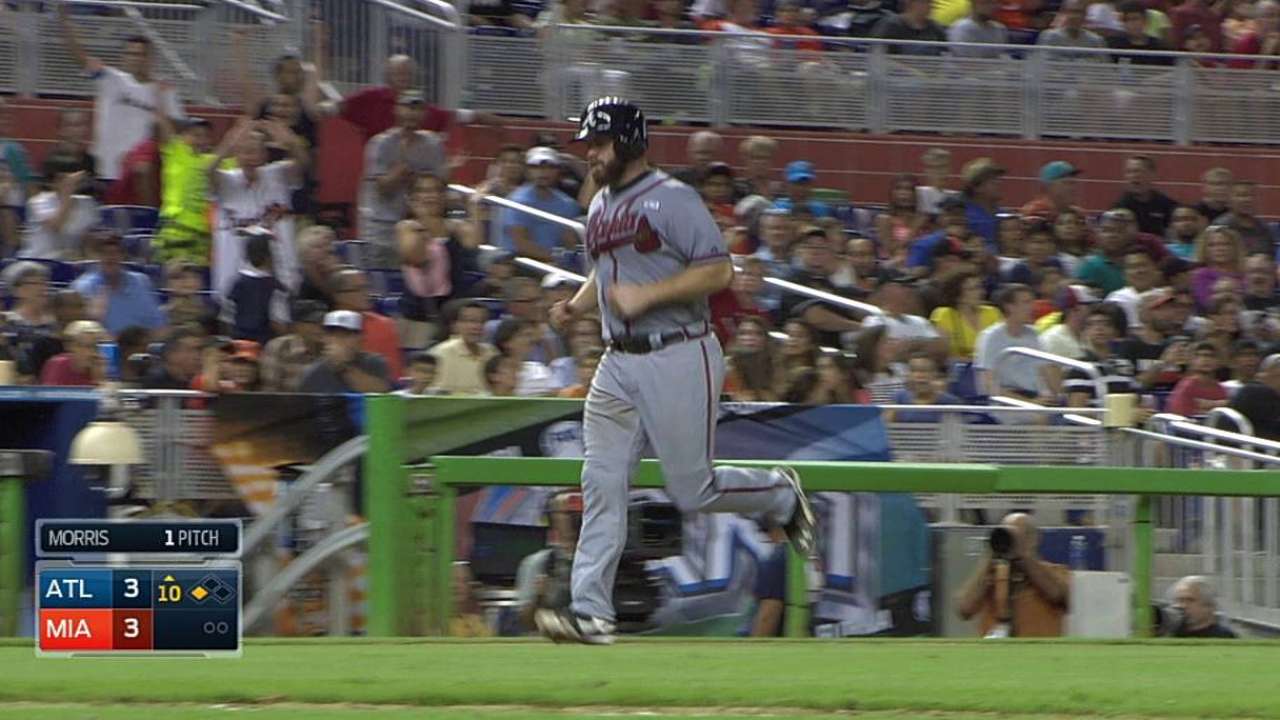 MIAMI -- Braves manager Fredi Gonzalez has protected Evan Gattis' durability by resting him more frequently than most starting catchers. But with a definite need to get consistent production from his oft-slumbering offense, Gonzalez has decided he will play Gattis as frequently as possible during the remainder of this season.
"I'm going to check with him every single day now that we've got less than three weeks to go [in the regular season]," Gonzalez said. "I'm going to try to ride him."
Gonzalez put Gattis behind the plate during Sunday afternoon's series finale against the Marlins and plans to utilize him as his starting catcher through the end of this week's three-game series against the Nationals. If this plan materializes, Gattis will be behind the plate for six straight days. But he will have a chance to rest during Thursday's off-day and then spend next weekend serving as a designated hitter against the Rangers.
Throughout most of this season, Gonzalez has attempted to prevent putting Gattis behind the plate more than three straight days. His plan was based on the desire to cut down on the wear and tear that would develop by using the 6-foot-3, 250-pound Gattis as his catcher too frequently. There have also been concerns about Gattis' right knee, which was surgically repaired in October, and his back, which forced him to miss three weeks this season.
"I want to keep [Gattis'] bat in the lineup as much as I can down the stretch," Gonzalez said. "If he comes in and says, 'My legs are hurt or I am tired or whatever,' then we'll play it by ear. But we've got some days off that we can play with."
Since being sidelined with a bulging thoracic disc during the first few weeks of July, Gattis has hit .244 with six homers and a .741 OPS. But as he showed with his game-winning blast in Saturday's 10th inning win over the Marlins, he is always one swing away from instant offense.
Gattis' game-winner on Saturday night was his fifth homer in a span of 60 at-bats.
"When he comes to the plate, [the opponent' has to be scared and it doesn't matter what he is hitting," Gonzalez said.
Mark Bowman is a reporter for MLB.com. This story was not subject to the approval of Major League Baseball or its clubs.