Votto improving, hopeful he'll be able to play this year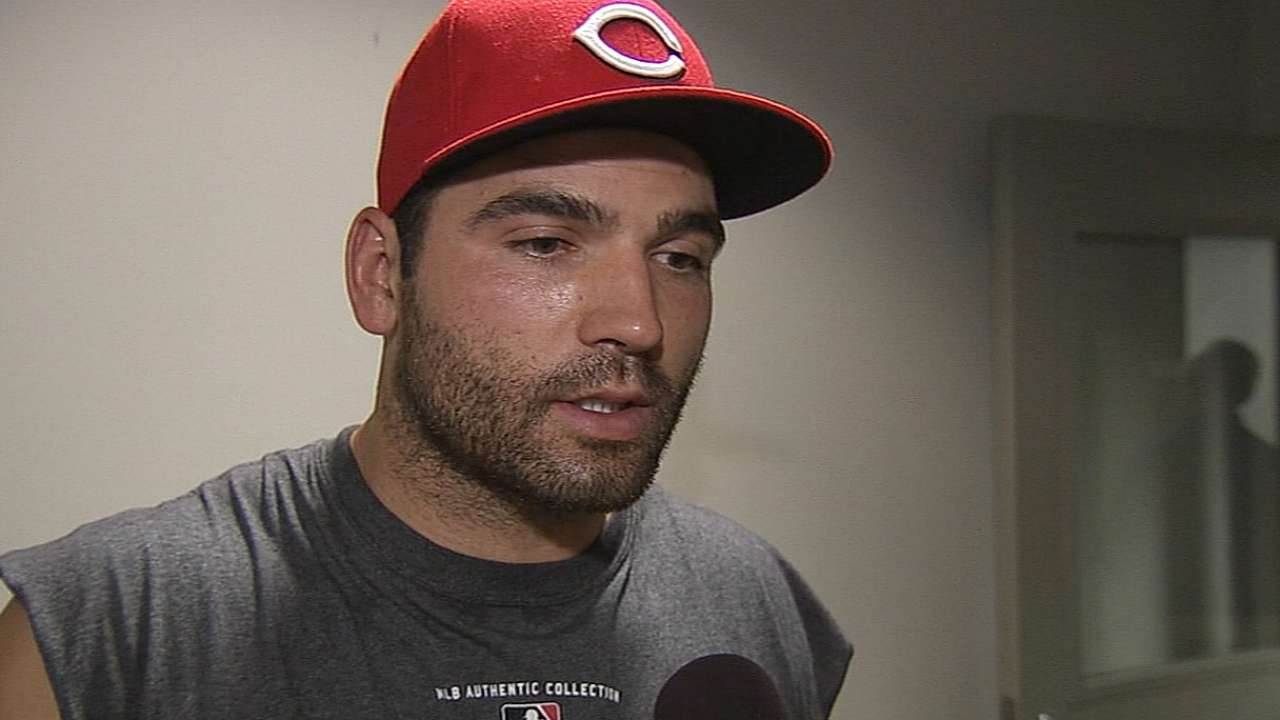 CINCINNATI -- First baseman Joey Votto said before Sunday's game against the Mets that his recovery from a left distal quadriceps strain is improving. He is taking ground balls again after incurring a setback when he felt discomfort taking grounders in an earlier attempt. He's also hitting off a tee.
"I would certainly like to think [I'll be 100 percent to start the 2015 season]," Votto said. "I made the comment that I felt like last year I was still recovering from surgery -- just I wasn't where I wanted to be strength-wise. And I came into this season really feeling like myself, feeling like I was back to my pre-surgery feeling. I had a setback, and I'd like to think that next year, I'll be 100 percent."
Votto has been on the disabled list since July 8 after returning from the DL because of the same injury on June 10. The former National League MVP has a .255/.390/.409 slash line in 62 games this season, with six home runs and 23 RBIs.
Manager Bryan Price said on Saturday that the plan, for now, is to try and get Votto back on the field before the season ends, if that's possible.
"That's never my choice," Votto said. "That will never be my choice. If I can play the last inning of the last game and that's when I'm ready, then so be it. If that's the first time that I'm ready, then I'll come in and play then, or if it's tomorrow. I've always made it clear that the second that I can come back and not be in a similar situation where I was before, where I was consistently getting worse and I was a detriment to the team, I'll be back playing."
Price also said on Saturday that getting Votto back before the end of the season would help the Reds "finish the season on some sort of a positive note."
"I'm always hopeful," Votto said when asked about that possibility.
Manny Randhawa is an associate reporter for MLB.com. This story was not subject to the approval of Major League Baseball or its clubs.