Pena enjoys trip home, spending time with his dad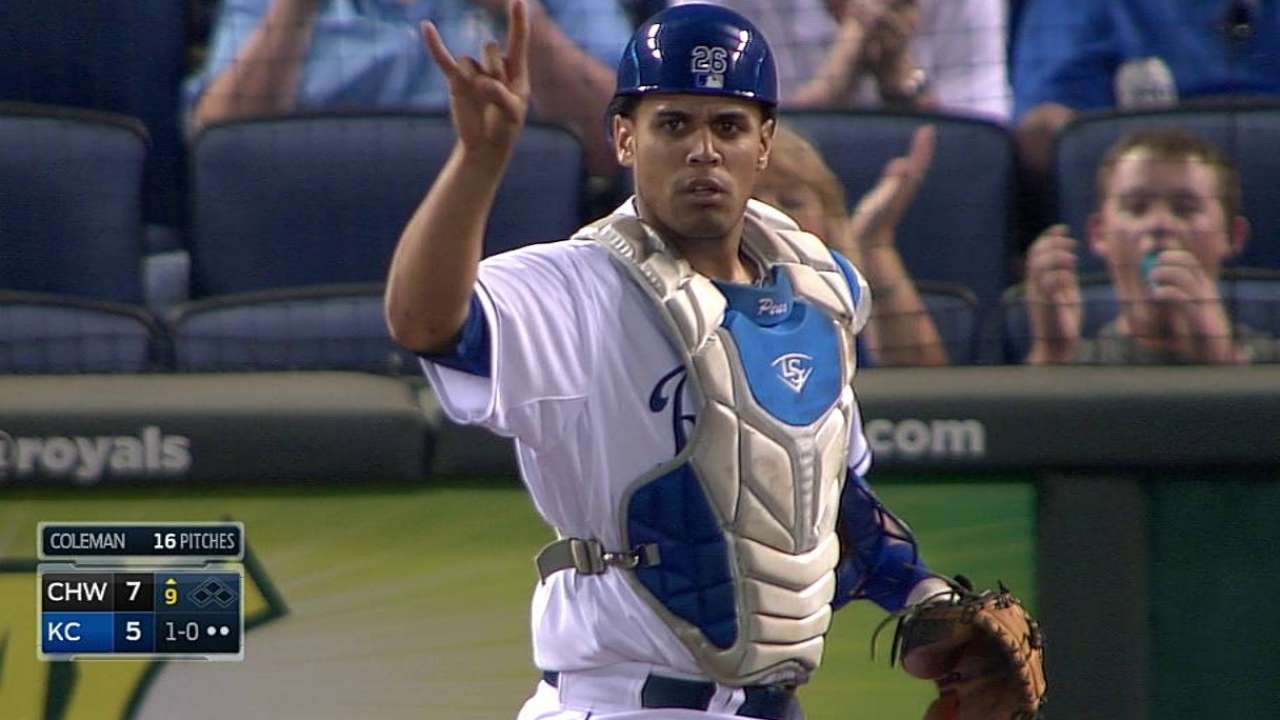 NEW YORK -- While most of the Royals stayed together in a Manhattan hotel during their weekend series against the Yankees, catcher Francisco Pena had the luxury of sleeping at home.
On the Major League squad again for September, Pena has had the unique opportunity to reconnect with his father, Tony Pena, the Yankees' bench coach, for the past couple of days, both at Yankee Stadium and while at his family's New Jersey home.
Once a kid running around the Royals' clubhouse when his father was the Royals' manager, "Frankie," as he is affectionately known, was excited to make his first road trip after his callup to New York, if only to see his father for the first time since January.
"We don't see this every day, having all our family together," the younger Pena said. "I'm just taking advantage of that, making some dinner, playing cards at home. ... Your dad on the other side is pretty unique."
It's been an equal thrill for Tony, who laments the fact that family reunions are a rare thing at this point in their lives due to the busy schedule of baseball and travel each year.
"Baseball is a long season," said Tony. "We talk about how things are going. I never go out and tell him you have to do this, and this, and this. We talk about baseball, but it's about family. We spend a lot of time together in the offseason."
Pena likely won't see too much action this month with Salvador Perez and Erik Kratz ahead of him, but he still enjoys talking baseball with his dad over the phone nearly every day.
"It's been great," said Tony. "Any time [we get] to spend [together] is big. Having seen my kids, it just seems right."
Jake Kring-Schreifels is an associate reporter for MLB.com. This story was not subject to the approval of Major League Baseball or its clubs.