Flores learning to make Major League adjustments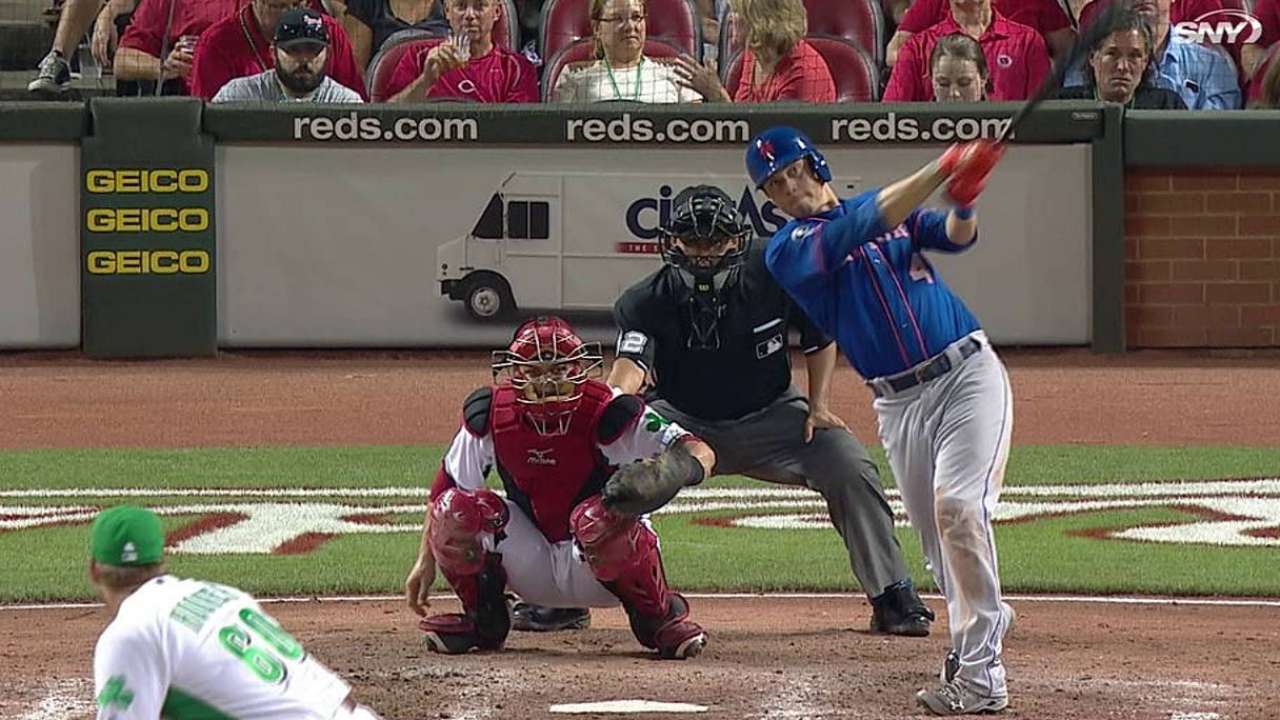 CINCINNATI -- Wilmer Flores says part of growing into a Major League player is understanding what your opponent is thinking almost as well as what you are thinking.
"I'm not doing anything different, but I do have a better idea of what kind of pitches they are throwing to me," said New York's 23-year-old shortstop, who started Sunday at Cincinnati and batted fifth. "Sometimes you have to take what they give, even if it isn't the pitch you're looking for."
Flores came into Sunday riding a seven-game hitting streak, batting .393 (11-for-28) with three doubles and a home run during that span. He was hitting .246/.281/.342 with 17 RBIs in 187 at-bats this season.
"He came here with a lot of people saying he could hit, and hit for power, and we're starting to see that," Mets manager Terry Collins said. "He has a history of driving runs in."
Flores drove in 84, 81, 75, and 86 runs in his last four Minor League seasons (2010-13) and had 57 RBIs in 55 games with Triple-A Las Vegas in 2014. He shuttled between Las Vegas and New York most of this year before joining the Mets permanently on July 24.
Will Collins have seen enough of Flores by the season's end to consider him a contender to be the Mets' everyday shortstop in 2015?
"This is a tough time of year to evaluate anything," Collins said. "Every team has 40 guys instead of 25, and you are running into situations you would not face any other time. I don't have a number [of games or at-bats] in mind for [Flores]. But he is starting to adjust and is getting better at-bats."
One of those better at-bats came Saturday, when Flores drew a two-out ninth-inning walk from Reds three-time All-Star closer Aroldis Chapman.
"[Chapman] threw me two sliders in a situation where I would have been looking for fastballs," Flores said. "He's out there throwing 100 mph. You have to be trying to put the ball in play or be willing to take a walk, because you might never get the pitch you're looking for."
"[Flores] was really out there battling," Collins said. "That was good to see. His approach has been really good."
Andy Call is a contributor to MLB.com. This story was not subject to the approval of Major League Baseball or its clubs.