Lindor not getting called to big leagues
Emergence of Ramirez at short plays into club's decision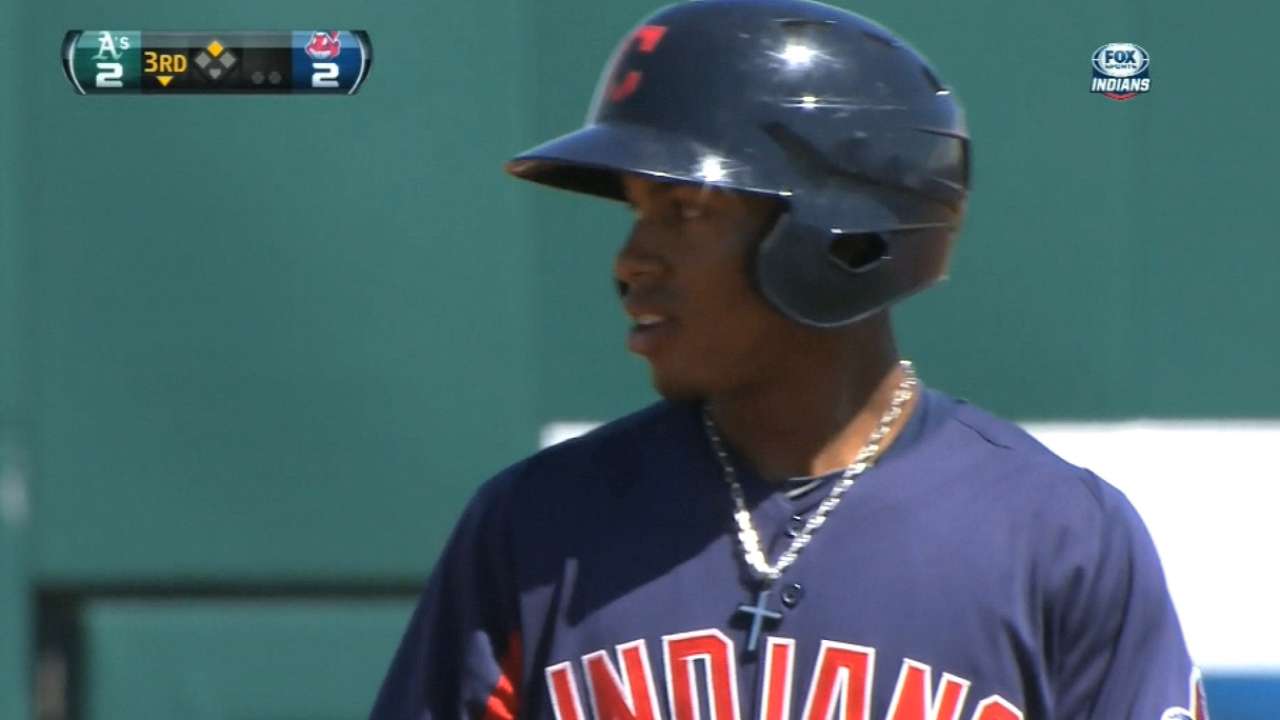 CLEVELAND -- The respective postseason runs for Triple-A Columbus and Double-A Akron have come to a close, but the Indians have no plans on promoting any more players from those affiliates for a taste of the big leagues down the stretch.
That might surprise some Indians fans who thought top prospect Francisco Lindor was a shoo-in for a September promotion. Tribe manager Terry Francona said Sunday that calling up the 20-year-old Lindor right now did not make sense in the organization's eyes.
"He just got sent to Triple-A," Francona said. "He's a younger kid. I don't know that that makes a lot of sense [to call him up]. I think Triple-A has been a really good challenge for him and I think the timing of it was really good."
Lindor -- selected by Cleveland in the first round of the 2011 First-Year Player Draft -- was promoted to Triple-A for the first time in late July and hit .273 with nine extra-base hits, 14 RBIs and 24 runs in 38 games with the Clippers. In 126 games between Double-A and Triple-A, Lindor posted a .276/.338/.389 slash line with 11 homers, 28 stolen bases, 31 extra-base hits, 62 RBIs and 75 runs.
Lindor, ranked as the club's top prospect, is viewed as the shortstop of the future for the Indians, but Cleveland is currently giving 21-year-old Jose Ramirez the bulk of the playing time at that position. Since moving into that role at the start of August, Ramirez has performed well in the field and given the lineup a spark out of the second spot.
The presence and performance of Ramirez would leave little playing time for Lindor.
"I don't know that you need to bring a kid up, especially when he's not going to play," Francona said of Lindor. "I'm not sure that's terribly helpful."
With 35 players on the active roster, Francona said the Indians felt they were covered well depth-wise.
"I think we've got a workable number and we're comfortable with it," Francona said. "There were some discussions along the way about things, but I think we probably hashed out pretty good where we're comfortable with where we are."
Jordan Bastian is a reporter for MLB.com. Read his blog, Major League Bastian, and follow him on Twitter @MLBastian. This story was not subject to the approval of Major League Baseball or its clubs.