Gardner dealing with pain in lower abdominal area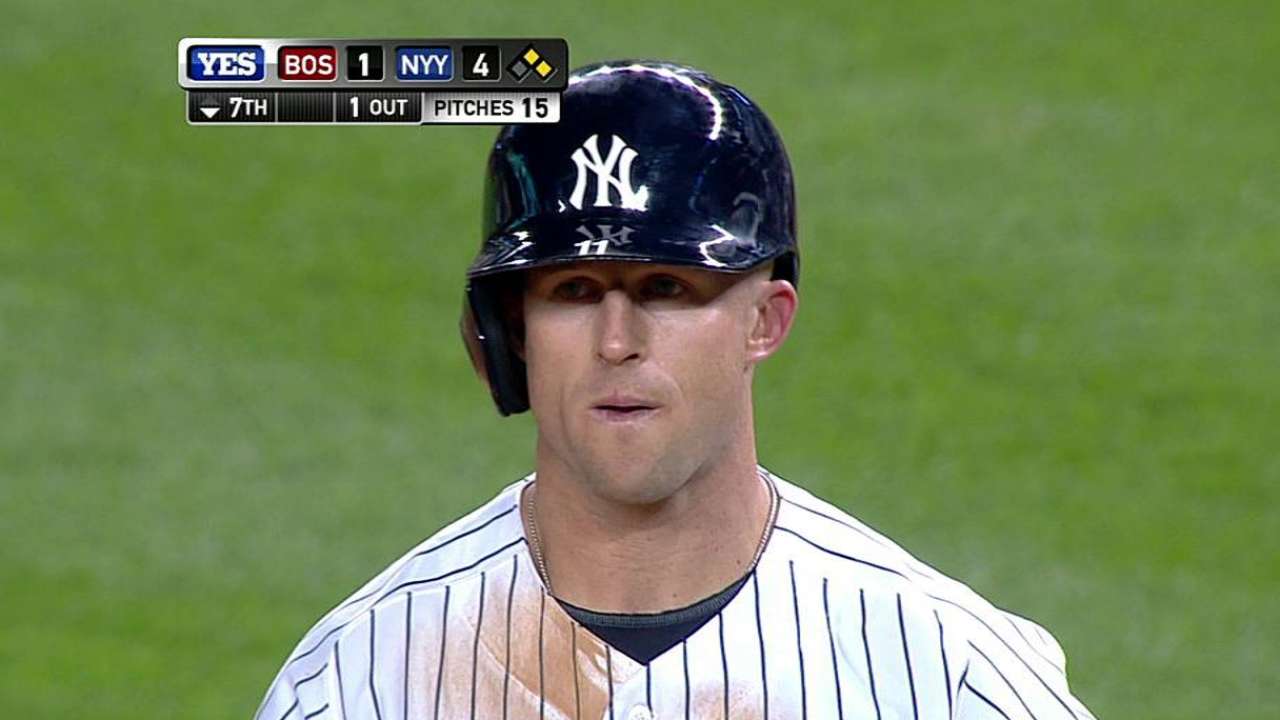 NEW YORK -- Brett Gardner is experiencing pain in his lower abdominal area, and that kept him out of the Yankees' 6-2 victory over the Royals on Saturday.
"I don't really know exactly what's going on, but it's tightness," Gardner said. "It's something I feel if I push it, I'm going to make it worse. I don't feel like I'm close to 100 percent, so hopefully I'll come in feeling better tomorrow."
Gardner had a similar injury earlier in the season, when an abdominal issue caused him to miss a game against the Indians on July 9. The Indians' team doctor ruled out a hernia then, and Gardner returned to the lineup for the next game and has not felt any pain since.
He began feeling pain during Friday's game against the Royals, although he was not sure exactly when or why it came back up.
Gardner did not have any tests scheduled as of postgame Saturday after receiving treatment. Gardner has been one of the few consistent Yankees hitters all season, batting .269 with 16 homers, 56 RBIs and 19 stolen bases.
Jamal Collier is an associate reporter for MLB.com. This story was not subject to the approval of Major League Baseball or its clubs.