Red Sox unsuccessfully challenge ruling on Bautista double
Blue Jays slugger stranded after opening sixth with two-base hit to left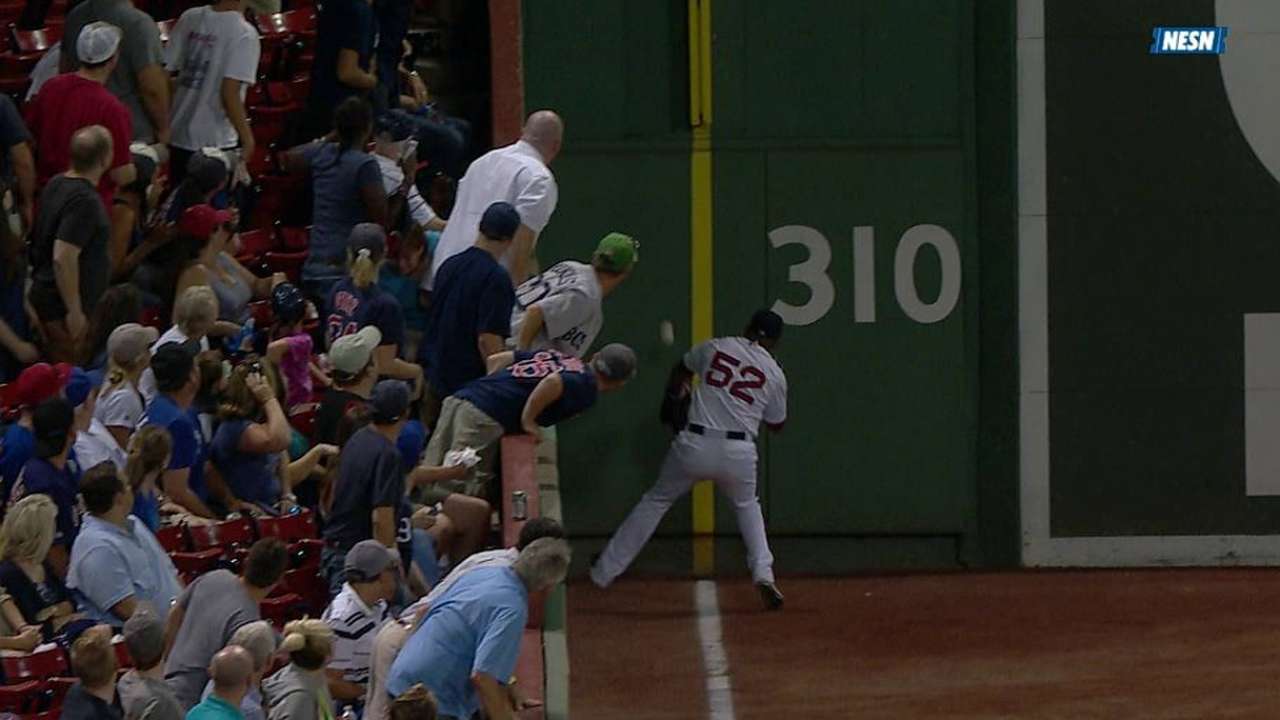 BOSTON --- The Red Sox challenged whether a Jose Bautista double to left field was fair in the sixth inning of Saturday night's game against the Blue Jays, but were unsuccessful.
Red Sox righty Clay Buchholz was on the mound with no outs in the sixth and Toronto's right fielder hit a sky-high fly ball to the left-field corner just in front of the Green Monster. Red Sox left fielder Yoenis Cespedes was playing well toward the gap and had to run a long way to try to make a play. He couldn't, and the ball bounced just inside the line and hit the wall. Boston manager John Farrell went out to discuss the play with umpires and challenge the ruling that it was fair.
After a 41-second review, the call was confirmed. Edwin Encarnacion walked, but Adam Lind grounded into a double play and Dioner Navarro flied out to center to end the inning.
The Red Sox are 18-15 on challenges.
Steven Petrella is an associate reporter for MLB.com. This story was not subject to the approval of Major League Baseball or its clubs.