Trumbo seeks strong finish to tough year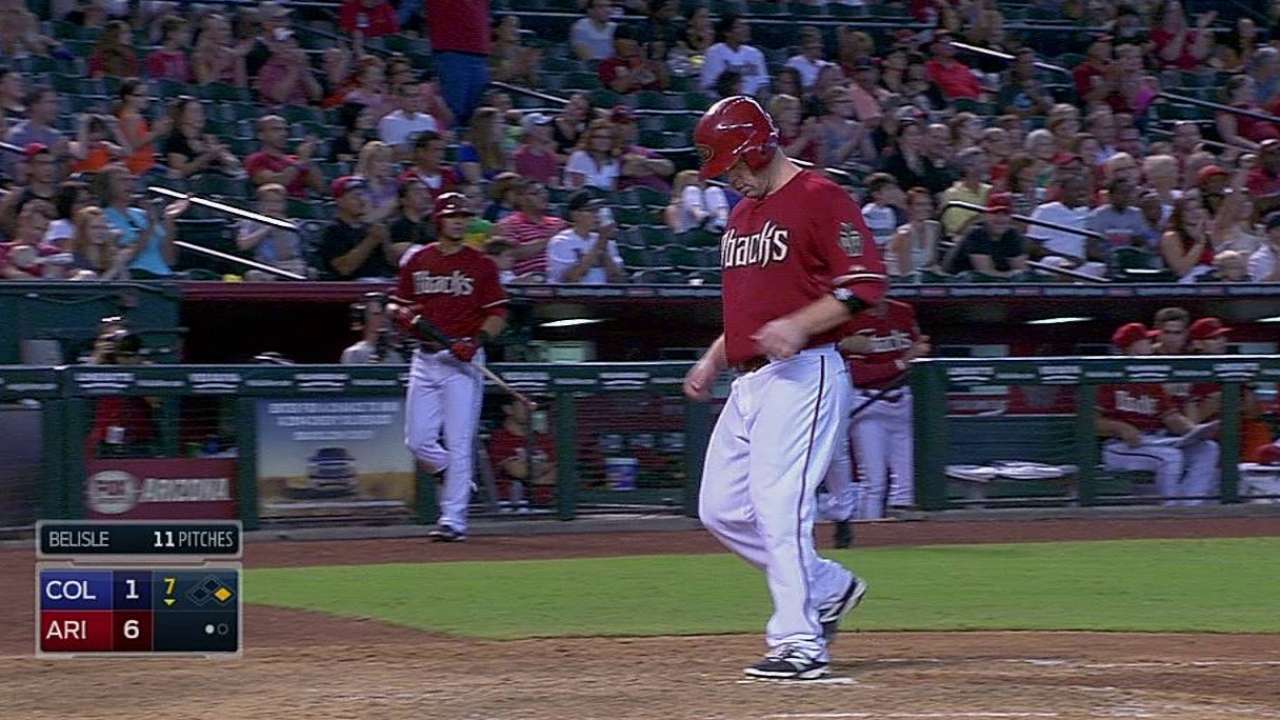 LOS ANGELES -- Mark Trumbo knows 2014 won't be the season everyone gawks at on the back of his baseball card, but then again, he's only had half a season to work with.
The D-backs slugger missed 71 games with a right broken foot and has spent the second half of the season trying to regain his form. Slowly but surely, there are signs he could be getting it back.
Trumbo came into Saturday night's game with the Dodgers having reached base in 15 straight games, and he said he's feeling stronger now than in any September he can remember.
"I missed almost half the year with a broken foot, so I feel I probably have more energy now than I have in any other seasons past just because I wasn't active for a while," Trumbo said. "I feel good. I feel motivated. This isn't going to be a banner year for me statistically, but I'm trying to end as strong as I can and carry that confidence into next year."
However, despite his recent resurgence, Trumbo said he isn't pleased with his production with runners in scoring position.
"I think the overall picture's OK, but the clutch hits haven't materialized," Trumbo said. "And you need to get some every once in a while, not only to help your team but help yourself. Sooner or later, they're going to show up."
Entering Saturday, Trumbo was hitting .250 with runners in scoring position, and the D-backs as whole were hitting .243 in those situations -- ranking 26th in the Majors.
"I think clutch hitting has not been terribly good," Trumbo said. "It's just for whatever reason. The approach has been the same, but the results haven't quite been what we wanted. We've lacked the big hit, the come-from-behind-type wins, and it's a gut punch. It reflects in our record. The better teams have the ability to come back late in games, and we haven't done a great job of that this year."
Michael Lananna is an associate reporter for MLB.com. This story was not subject to the approval of Major League Baseball or its clubs.