Bethancourt showing Braves he doesn't lack passion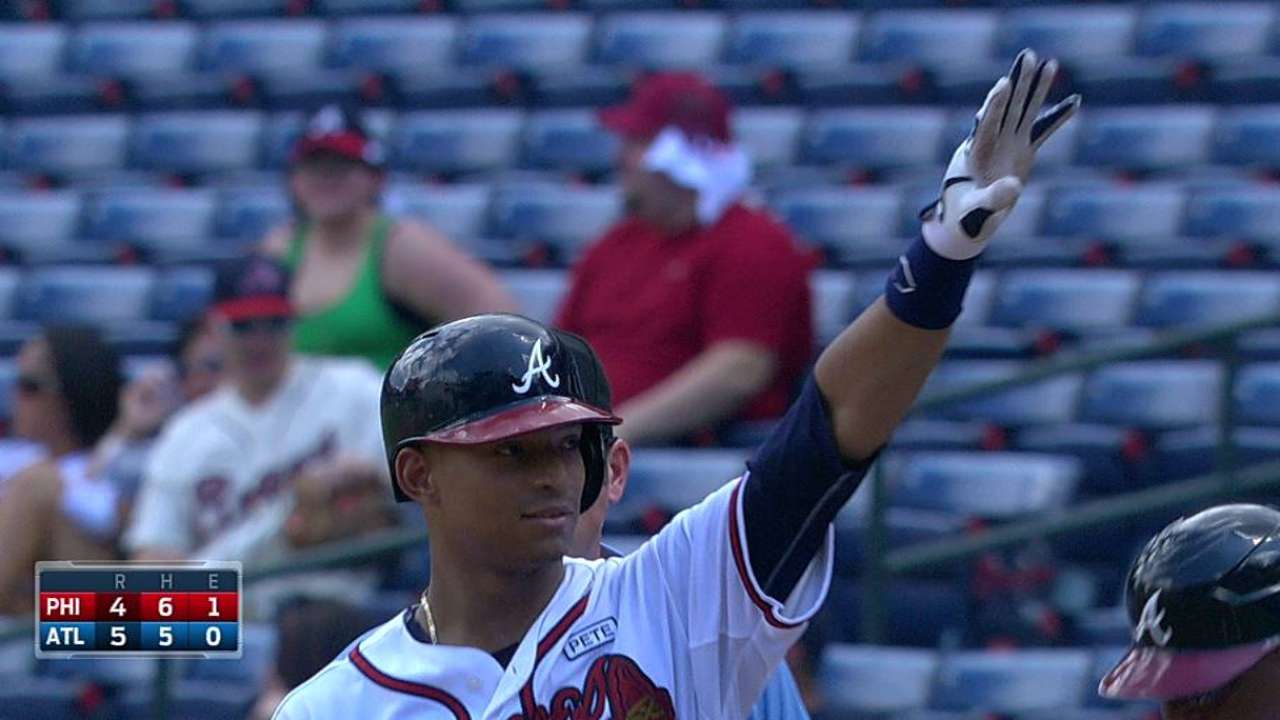 MIAMI -- As he spent a portion of the past homestand with the big league club, Braves Minor League roving catching instructor Joe Breeden had a chance to see his prized pupil, Christian Bethancourt, return to the Majors. Unfortunately, as Bethancourt was collecting three hits during Wednesday afternoon's win against the Phillies, Breeden was away from Turner Field tending to a previously-scheduled family matter.
Breeden began his current role in 2007, one year before Bethancourt, the Braves' No. 3 prospect, left his native Panama to begin his professional career with the Braves. While he has been instrumental in the development of the highly-regarded catching prospect, he is just one of the many members of the organization who have delighted as Bethancourt has spent the past couple months showing he has the passion necessary to succeed at the Major League level on a permanent basis.
"He's showed us that he's ready to go and he wants to win," former catcher and current bullpen coach Eddie Perez said. "You don't teach that. We had never seen that from him. He wants to play and he wants to win."
Bethancourt has long been described as a tremendous defensive talent, whose road to the Majors was slowed by his offensive struggles. In addition, scouts from other clubs have also questioned the desire that Perez said he first started seeing from Bethancourt when the 22-year-old served as Atlanta's starting catcher while Evan Gattis was on the disabled list from June 28-July 19.
"I guess in Spring Training he knew he was going to [Triple-A Gwinnett], so he didn't care or want to do anything," Perez said. "But now he's here. So, he's trying to do good things."
Bethancourt quieted some concerns about his offensive potential this year, as he hit .283 with a .716 OPS with Gwinnett. His success has increased chatter about the likelihood that the Braves will attempt to gain some value from Gattis on the trade market this offseason.
Mark Bowman is a reporter for MLB.com. This story was not subject to the approval of Major League Baseball or its clubs.