Perkins out for few games with neck stiffness
Burton, Fien to share closer's role for Twins in meantime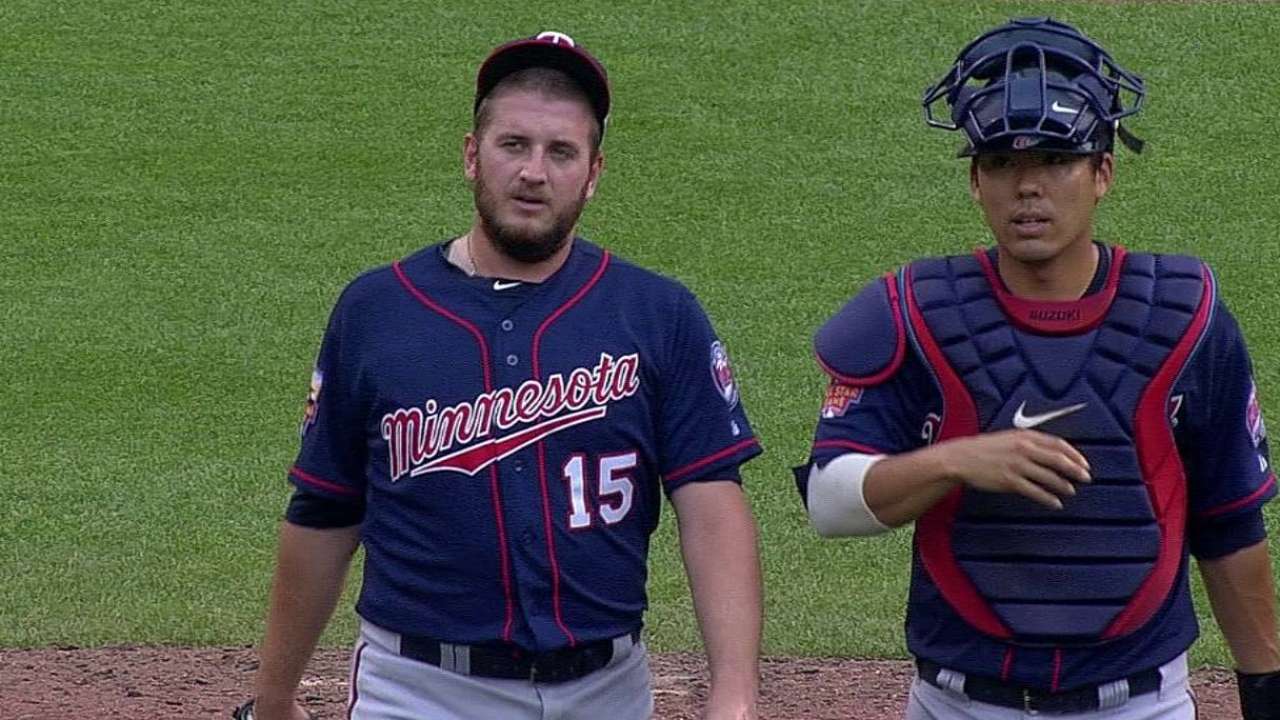 MINNEAPOLIS -- Twins closer Glen Perkins is dealing with a stiff neck and is expected to be held out of action for the next few days, Twins manager Ron Gardenhire said Saturday.
Perkins underwent an MRI exam on his neck as a precautionary measure on Saturday, as he described feeling a tingling sensation in his neck. But the MRI exam showed no structural damage or pinched nerves. Perkins remains day to day.
Perkins wasn't available to pitch in Friday's 7-6 loss to the Angels in 10 innings, as he started to feel stiffness in his neck during his appearance on Thursday. Perkins gave up the go-ahead run in the ninth against the Angels in Thursday's 5-4 loss.
"He's going to be day to day and probably miss a few games here," Gardenhire said. "We're not going to even mess with him for a few days."
Right-handers Jared Burton and Casey Fien are expected to share time at closer in Perkins' absence. Burton was the closer in Friday's game with Perkins unavailable and surrendered the go-ahead run in the 10th inning.
Rhett Bollinger is a reporter for MLB.com. Read his blog, Bollinger Beat, and follow him on Twitter @RhettBollinger. This story was not subject to the approval of Major League Baseball or its clubs.