Weeks is 12th Brewer to amass 1,000 base hits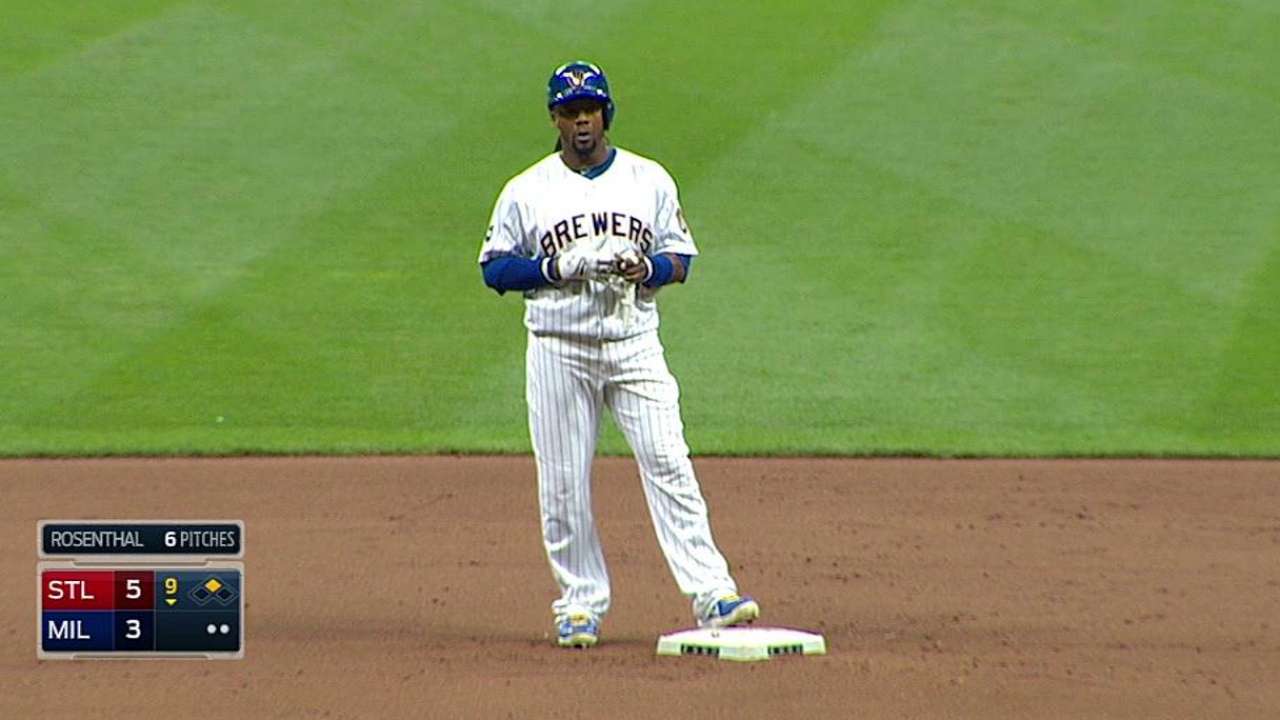 MILWAUKEE -- Rickie Weeks' two-out double in the ninth briefly kept the Brewers alive in their 5-3 loss to the Cardinals, and it forever gave him a spot in the franchise record books.
Weeks became the 12th player to log 1,000 hits for the Brewers. When the milestone was reflected on the scoreboard, Weeks doffed his batting helmet to a standing ovation.
"I didn't want to break the momentum of the game, obviously," Weeks said. "Really quick I saw something up on the board, but I wanted to get the game going. … It really doesn't matter too much right now, but when you get done playing baseball, you can go back and tell your kids about things."
The second overall pick in the 2003 First-Year Player Draft, Weeks joined some notable company with the hit. Robin Yount holds the Brewers' record with 3,142 hits, and other players in the 1,000 club include Paul Molitor (2,281), Cecil Cooper (1,815), Jim Gantner (1,696), Ryan Braun (1,283), Geoff Jenkins (1,221), Don Money (1,168), Ben Oglivie (1,144), B.J. Surhoff (1,064), Charlie Moore (1,029) and Jeff Cirillo (1,000).
Weeks is a free agent at season's end.
Adam McCalvy is a reporter for MLB.com. Read his blog, Brew Beat, and follow him on Twitter at @AdamMcCalvy. This story was not subject to the approval of Major League Baseball or its clubs.