Lucroy doubling at rare rate among backstops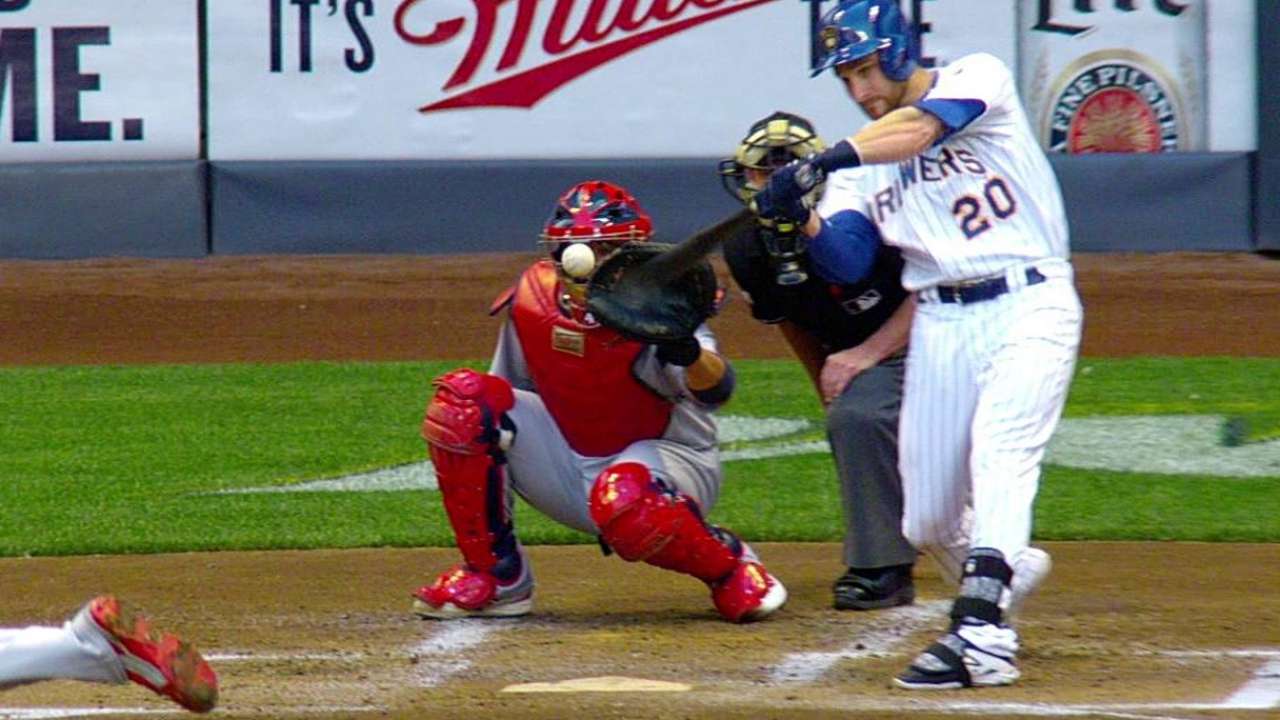 MILWAUKEE -- Brewers catcher Jonathan Lucroy collected two more doubles on Saturday to set a Major League record.
A double to center field in the first inning and another down the right-field line on a check swing in the sixth gave Lucroy 49 doubles in 2014, a single-season record for a Major Leaguer making more than half of his starts behind the plate. Lucroy entered the day tied with Ivan Rodriguez, who hit 47 doubles for the Rangers in 1996.
Since the Brewers lost to the Cardinals, 5-3, Lucroy's response to the record was understandably subdued.
"I would rather have won," he said. "It's great, but you've heard me say before, individual stuff is great, but if you're not winning, it obviously doesn't really matter."
Lucroy needs only one more double in the Brewers' remaining 20 games to become the third player in franchise history to hit 50 in a season. He would join two current teammates; Lyle Overbay hit a club-record 53 doubles in 2004, and Aramis Ramirez hit 50 in 2012.
Lucroy also is chasing another big league record. Since six of his doubles this season have come when he was playing first base, and another came as the Brewers' designated hitter, Rodriguez still holds the record for doubles as a catcher.
Rodriguez hit 45 of his two-baggers while playing catcher for the Rangers in 1996.
Lucroy currently has 42 doubles as a catcher, trailing only Rodriguez and Yadier Molina, who hit 44 from the position for the Cardinals in 2013, setting the National League mark.
Lucroy's first double Saturday broke a fourth-place tie on the "as a catcher" list, leaving behind Terry Kennedy (1982, San Diego), Brian McCann (2008; Atlanta), Jorge Posada (2002, '07; New York Yankees) and Jarrod Saltalamacchia (2013; Boston).
Adam McCalvy is a reporter for MLB.com. Read his blog, Brew Beat, and follow him on Twitter at @AdamMcCalvy. This story was not subject to the approval of Major League Baseball or its clubs.