Bogar not approaching managing gig as interim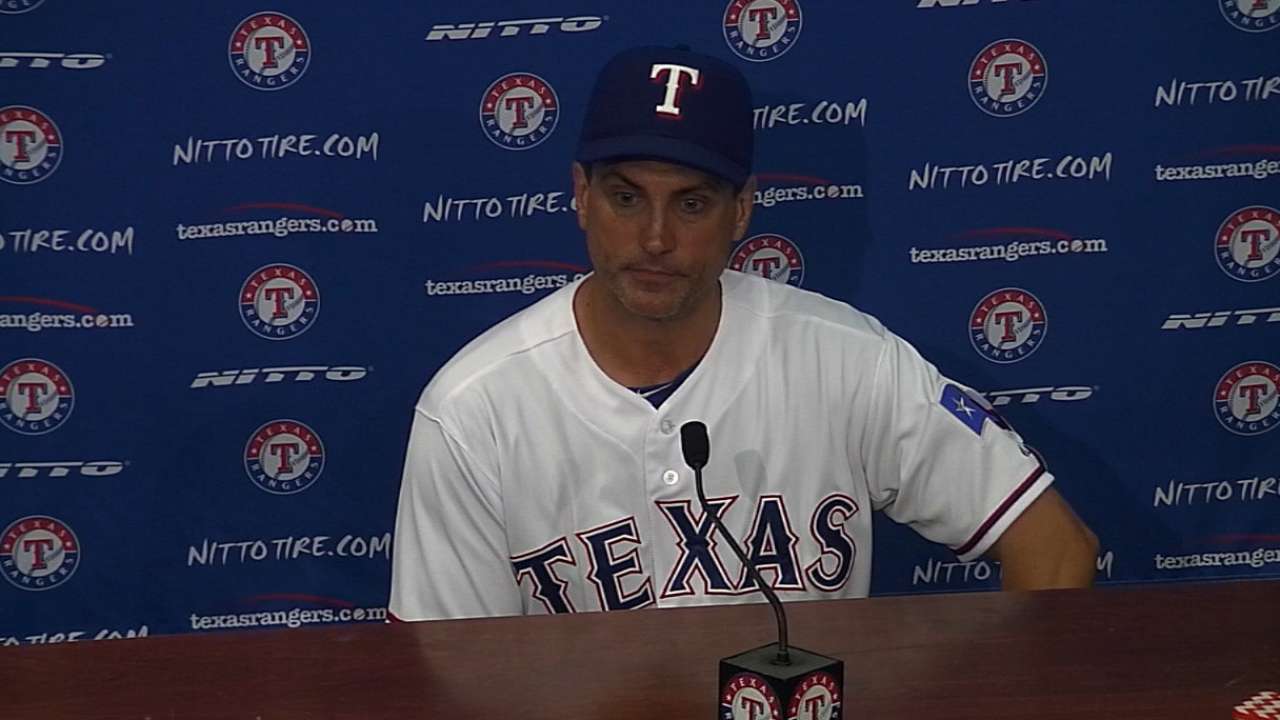 ARLINGTON -- Tim Bogar has been stuck with the label of "interim" manager until the end of the season. Bogar is not approaching his new job that way.
"My feeling is I'm the manager of the Texas Rangers and I'm going about it as if I'll be the manager of the Texas Rangers next year," Bogar said. "If they decide to go in a different direction, I'll agree with it. But I want to be the manager of the Texas Rangers. I want to be here next year and help turn this around. We'll be a better club next year with everybody coming back."
Bogar was named interim manager on Friday when Ron Washington stepped down for personal reasons. General manager Jon Daniels is expected to begin a search for a permanent manager when the season ends. Internal candidates could include pitching coach Mike Maddux and Triple-A manager Steve Buechele.
"The way I look at it, it's not about me being the manager, it's about taking care of the guys in the locker room," Bogar said. "I want to make a good impression but [Jon Daniels] knows me, the organization knows me and the coaching staff knows me. I don't have to come in and make a big splash.
"Ron and I have the same philosophy. I'm not going to come in and change everything. It's not going to be a big difference for the players."
Bogar took over a team with the worst record in baseball and the Rangers are doing a lot of evaluating of the current team to see what they have for next year. But Bogar said the goal is still to win as many games as possible.
"To me that's what we're here for," Bogar said. "There are obvious questions that need to be answered. That still needs to be done, but done in the process of trying to win."
However, Daniels said Bogar will not be judged by wins and losses.
"More how he handles things, communicates with players, with us than results," Daniels said.
T.R. Sullivan is a reporter for MLB.com Read his blog, Postcards from Elysian Fields and follow him on Twitter @Sullivan_Ranger. This story was not subject to the approval of Major League Baseball or its clubs.