Chavez back in lineup after leaving Friday's game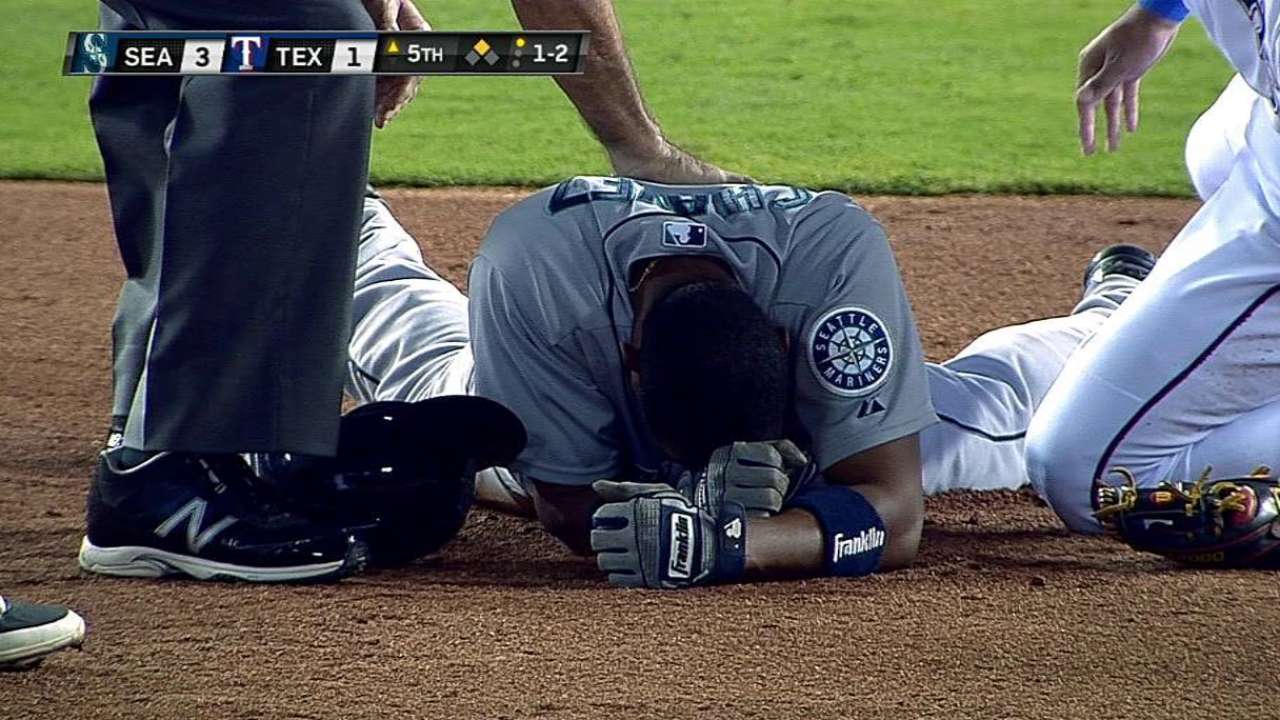 ARLINGTON -- Sporting a large bandage on his forehead, Seattle right fielder Endy Chavez was back in the Mariners' lineup Saturday after he had to leave Friday's game in the fifth inning.
Chavez sustained a serious cut on his forehead when he slid into Rangers shortstop Luis Sardinas's knee on a successful steal attempt. Chavez immediately left the game to get stitches.
"I knew I was cut but I didn't know if it was bad," Chavez said. "I didn't really know what happened until I saw it in the mirror. I hit his knee and my helmet hit me in my nose."
Chavez was asked Saturday if he'd be sliding feet-first, at least temporarily.
"For sure," he said, laughing. "For a little while."
Dave Sessions is a contributor to MLB.com. This story was not subject to the approval of Major League Baseball or its clubs.