Young Herrera impressing Mets with hot bat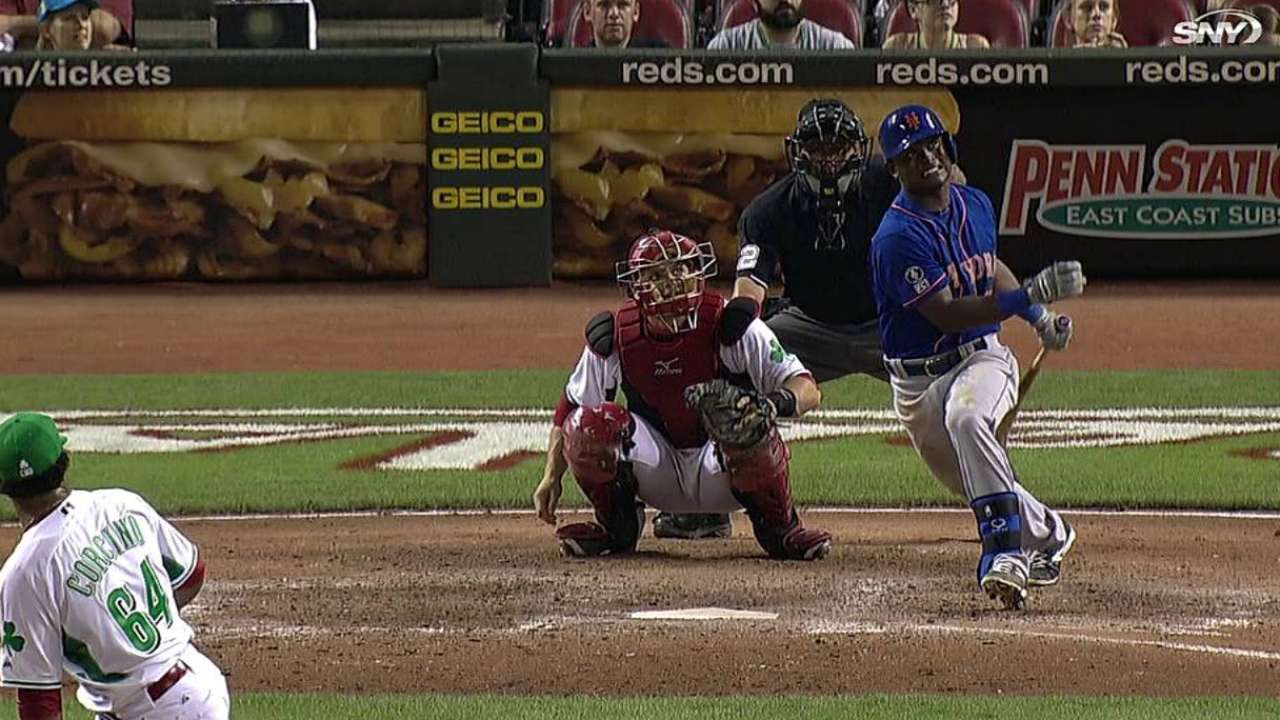 CINCINNATI -- New York manager Terry Collins said the Mets intend to be patient with Dilson Herrera. But they may not have to be.
Herrera, at 20 the youngest player in the Major Leagues, singled twice and belted a home run Friday during a 14-5 victory over Cincinnati. The second baseman from Colombia was hitting .259 with two home runs in seven big league games entering play Saturday.
"We're very impressed," Collins said of Herrera, who began the season at Class A Advanced St. Lucie. "He's very balanced at the plate, and he'll use the whole field to hit. Everybody tells me he's got all the tools it'll take."
That is not to say that Herrera still doesn't have things to learn.
"He has to be more selective at times," Collins said. "Defensively, he's still learning the speed of the game here. He's so young. At times, he'll make a mistake. You've got to be patient with him."
Herrera will likely play winter ball, Collins said, which should help him be even more mature next spring.
Collins was asked if Herrera might get a look at shortstop this month. David Murphy has been sidelined since Aug. 25 with a right calf strain, and Wilmer Flores was hitting .245 in 184 at-bats entering play Saturday.
"I don't know," Collins said. "It's going to be pretty hard to knock Murph out of that spot. And the whole thing was to give Flo an opportunity. I'm not here to run a tryout camp. I'm here to win games."
Andy Call is a contributor to MLB.com. This story was not subject to the approval of Major League Baseball or its clubs.